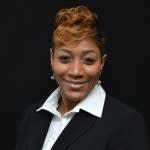 Dr. Wendy Ringo, Genesee Community Health Center executive director
Genesee Health System (GHS) has named Dr. Wendy Ringo as the new executive director of Genesee Community Health Center. She will also serve as the GHS' vice president of medical operations. Dr. Ringo, formerly the chief operating officer for a large healthcare system with 10 clinics in Chicago, has spent her profession career orchestrating educational outreach plans to promote awareness of communicable diseases targeting high-risk populations and recommending management protocols for successful implementation of program designs.
"Dr. Ringo comes to us with a wealth of experience in managing primary healthcare facilities and promoting a host of professional initiatives that include community awareness and health education," said GHS CEO Danis Russell. "We look forward to having Dr. Ringo guide the Health Center in its growth and outreach, and helping GHS meet our whole health goal for all those who seek services through GHS and the Health Center."
****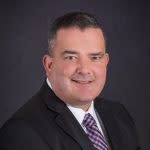 Jason MacDonald, MMR vice president of operations
Mobile Medical Response (MMR) has named Jason MacDonald the vice president of operations to provide oversight and direction for the clinical and ambulance operational aspects of the organization. MacDonald has been with MMR since 1996 and has served the organization in a variety of roles, including staff paramedic, paramedic supervisor, operations manager and operations director. He is also an Instructor/Coordinator and previously taught EMT-Basic programs prior to taking on leadership responsibilities.
"Jason has demonstrated a deep commitment to developing as a leader, growing MMR and will focus on creating an inviting work environment," said CEO Mark Thompson. "Jason's combination of management and leadership experience coupled with his master's and doctoral level education is rare in emergency medical services. His preparation clearly distinguishes him among EMS leaders. I look forward to working with Jason and our leadership team in making MMR the employer of choice for EMS professionals in Michigan."
****
Flint & Genesee Chamber welcomes new members in May:
Absolute Home Health and Hospice, 9463 Holly Road, Suite 104, Grand Blanc
Absolute Private Duty​, Flint
Carr Cares Foundation, 6136 Frisco Square Blvd, Suite 400, Frisco, TX
Cash Store, 4189 Corunna Road, Flint
Davis Law Group, 2065 S. Elms Road, Suite 106, Swartz Creek
Elite EMS, 9463 Holly Road, Suite 104, Grand Blanc
Faith Foundation Resources, 4034 Miller Road, Flint
Families Against Narcotics, Davison
Flint Trading Co., 629 ½ S. Saginaw St., Flint
Genesee County Bar Association, 315 E. Court St., Flint
Gleaner Financial, 5405 Gateway Centre, Suite A, Flint
Landings of Fountain Pointe, 6033 Fountain Pointe, Grand Blanc
Marvin Jennings Jr. Attorney, 3502 Lapeer Road, Flint
McDonald's, 5375 E. Court St., Burton
Metro Community Development, Inc., 503 S. Saginaw St., Suite 804, Flint
MW Gallery, 815 S. Saginaw St., Flint
Reliable Commercial Cleaning, Flint
Soriano's Mexican Kitchen, 836 S. Saginaw St., Flint
****
Send submissions for personnel updates to bcampbell@flintandgenesee.org. Photos are optional.