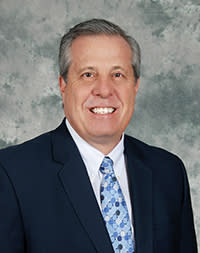 Tim Herman, CEO
August 12, 2015
While economic development is an important focus for the Flint & Genesee Chamber, we recognize that a key way to strengthen our economy is to invest in enhancing the knowledge and skills of the community. Our goal: increase the number of forward-thinking leaders, and well-educated and well-trained workers.
With this in mind, we offer a wide range of training and workforce programs that are designed to help educate our members on issues related to the community and issues business professionals may face.
For example, we just recently launched Leadership Now, an intensive, year-long leadership development program, formed by bringing three of the region's strongest leadership programs together: Leadership Alliance, BEST Project of United Way of Genesee County and Leadership Genesee. Individuals accepted into the program will learn about building and managing a diverse team, creating and implementing a vision, follow through, achieving results and much more.
There's also Coggno, an online, on-demand training library of premiere training providers. Coggno offers literally thousands of training courses for employee development and certification in a variety of categories such as business management, workplace safety, social media, negotiation skills, compliance and human resources courses.
Our Career Edge program is primed to help individuals who are unemployed or underemployed improve their chances of getting hired. It's comprised of four workshops designed to help adults be better prepared for the job market. Participants who attend the full workshop series are eligible to attend one of the Chamber's annual job fairs.
For Genesee County teens, the Chamber offers Summer Youth Initiative and TeenQuest programs. Summer Youth Initiative is a program that helps Flint-area teens find paid summer jobs. It's open to students who've completed the TeenQuest afterschool program, which provides pre-employment and leadership training to students ages 14 to 19 to help them succeed in college and the 21st century workplace. The Charles Stewart Mott Foundation generously supports both programs.
Lastly the Chamber offers a great variety of targeted Lunch & Learn seminars.  This year we have two co-sponsors MLive/The Flint Journal an American Advertising Federation-Greater Flint Chapter. These seminars cover topics such as social media, digital marketing, and advertising design and layout.
So if it's training you're looking for, make us your first stop. I'm confident we will have what you need. For more information, visit our website at flintandgenesee.org
Tim