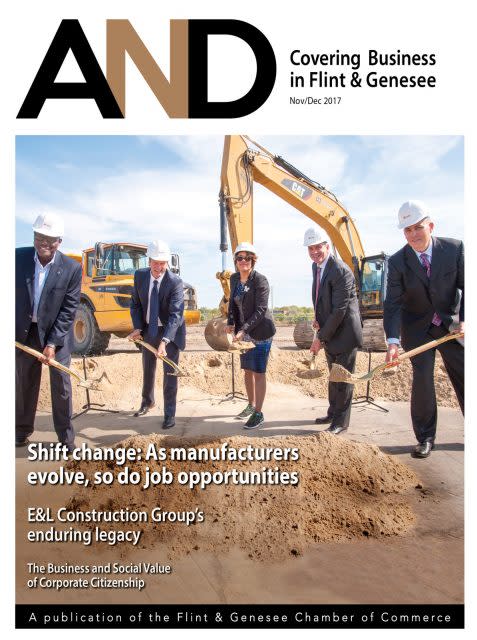 Nov/Dec 2017
The November-December issue of AND, the bi-monthly business magazine of the Flint & Genesee Chamber of Commerce, is arriving in the mailboxes of Chamber members this week. In the current issue, read about:
The manufacturing sector in Flint and Genesee County
How area businesses are engaging with our local communities
A profile of a longtime area construction firm
In addition, catch up with some of the recent personnel moves and business news about companies in Flint & Genesee. There is also a guest commentary by Jeff Mason, CEO of the Michigan Economic Development Corp.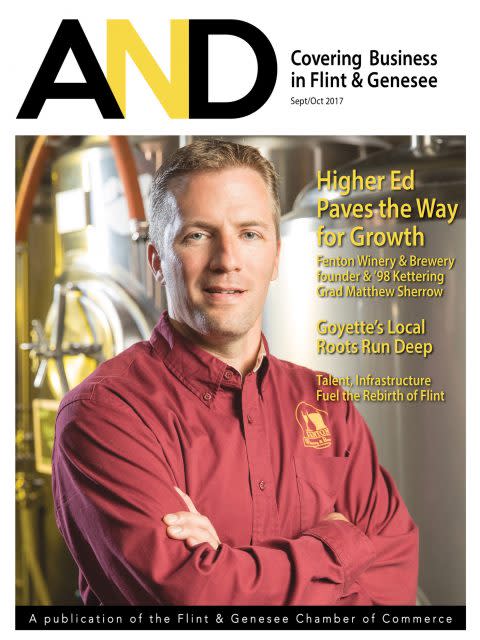 Sept/Oct 2017
To download a copy of the September-October issue of AND, click here.
For upcoming issues, members are encouraged to send news about staff changes, awards or milestones to Savannah Lee at slee@flintandgenesee.org.