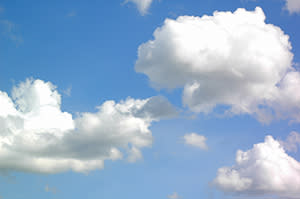 The Flint & Genesee Chamber of Commerce has teamed up with MLive Media Group to bring a new speaker series to local business owners and professionals in Flint and Genesee. First up on the agenda: Leveraging the Cloud for Small Business on May 21.
"The cloud truly is a game changer for small businesses," said George Wilkinson, Group Vice President at the Chamber. "Companies of all sizes can use this technology to store information online, allowing employees to share files and access software no matter where they are. This presentation will highlight some of many ways businesses can benefit from cloud computing."
As part of the Mornings @ MLive Media Group series, the event will also include a light breakfast, time for networking as well as a question and answer session. The program will be held from 8 a.m. to 9 a.m. at MLive's Flint office, at 540 Saginaw St., Suite 101.
Admission is free, although registration is required. To register, visit https://leveragingthecloud521.eventbrite.com.