November 4, 2015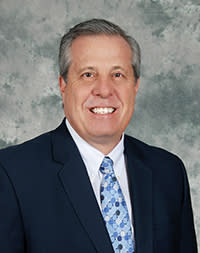 Tim Herman, CEO
It's that time of the year in the United States when we give thanks; thanks for everything that we are grateful for the past year. So in this month's blog post, I'd like to share a few things for which I am thankful.
Like many urban areas, Flint & Genesee has its challenges. However, the region also has many strengths and assets. Challenges bring out innovation, collaboration and new ideas. And the region's positives give us drive, motivation and confidence. Therefore, I am thankful for our challenges and our opportunities.
For quite some time, we have faced a very challenging situation with Flint's tap water. I am thankful the City has reconnected to Detroit's water system, and that the C. S. Mott Foundation and State of Michigan provided the funds to make it happen.
I am thankful that the Flint & Genesee economy continues to move forward. We're seeing business investment, increased manufacturing activity, and the retention and creation of jobs. Although we all would like to see more jobs, sooner.
I am thankful for our Chamber investors, members and affiliates. We are grateful for the privilege of being your advocate in business, your partner, and providing you with tools and resources to help you develop and grow.
I am thankful for the Chamber's ongoing growth. We have grown our portfolio of services, our partnerships and realm of responsibility. Through vision, leadership and strategic partnerships we have created a strong business climate where businesses can succeed and grow. I am thankful for these achievements and for everyone who helped us get there.
I am also thankful for the employees of the Flint & Genesee Chamber. They bring breadth and depth to our organization. We have a growing, talented and diverse staff that continues to raise the bar on bringing value to our customers and the community. They are constantly on task creating a region where people are excited to work, live and play.
These are just a few things that I am grateful for.
What about you? What are you thankful for?
Have a Happy Thanksgiving,
Tim