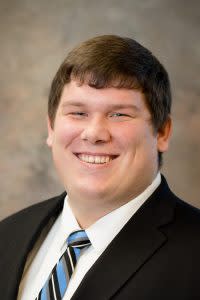 Allen Gamble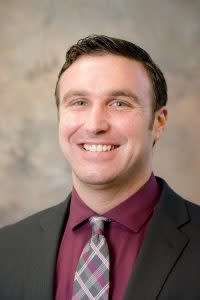 Joel Gibbons
Lewis & Knopf, CPA, P.C. announce the following promotions: Joel Gibbons, CPA, steps into his new role as a principal of the firm. Employed with the firm since 2013, Gibbons has 12 years of experience in public accounting and specializes in servicing medium-size businesses with complex multi-state tax issues in a variety of industries.
Allen Gamble, CPA, is now a senior staff accountant. Gamble joined Lewis & Knopf in 2017 and specializes in working with governmental and not-for-profits audits as well as small to medium size businesses.
****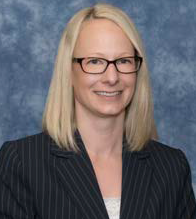 Sarah Emery
The State Bank has promoted Sarah Emery to assistant vice president of the wealth management division. Emery will continue to be responsible for managing day-to-day marketing and sales operations for The State Wealth Advisors, including the interaction with business partners and consumers to expand relationships with existing customers as well as nurturing new relationships. She joined the company in 2013 as a certified financial planner and insurance advisor after 13 years with the Hantz Group.
****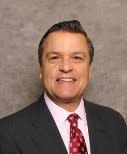 Doug Glazier
Doug Glazier has joined McLaren Flint as the new vice president of the McLaren Flint Foundation. Glazier was previously the executive director of the Michigan Chapter of the Leukemia and Lymphoma Society. Prior to that he was the chief development officer in Henry Ford Health System's Philanthropy Department. Glazier also spent several years in corporate sales before switching to the nonprofit sector.
****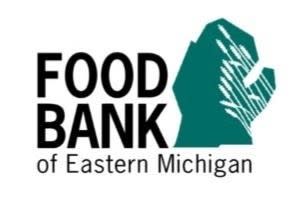 The Food Bank of Eastern Michigan's is still accepting contributions for its $12K in 12 Days to Fight Hunger fundraising campaign. The deadline is Feb. 12. The month of January included the longest federal government shutdown in history as well as record-breaking cold. Both circumstances dramatically impacted resources for more than 300,000 food insecure neighbors living in 22 Michigan counties served by the Food Bank and its partner agencies. Donate Now
****
Six new community leaders have joined the board of trustees of the Community Foundation of Greater Flint (CFGF). Elected for a three-year term are: Dr. Nita Kulkarni, a board-certified obstetrician/gynecologist and local philanthropist; Robert Landaal, president of Landaal Packaging Systems and co-owner of Om Sweet Om; Carma Lewis, Community Outreach Coordinator of the Flint Action Coordination Team (FACT) and president of Flint Neighborhoods United; Marjory Raymer, publisher and managing editor of Flintside, an online magazine focused on Flint news, people and neighborhoods; Julie Serra, a retired kindergarten teacher for Grand Blanc Community Schools and local philanthropist; and Ron Stack, founder of Cyclefit Multisports and past chair of the Fenton Community Fund Advisory Committee. News release
****
Rassini Brakes, LLC was awarded a $300,000 Michigan Business Development Program performance-based grant to expand its Mt. Morris Township facility. The company plans to construct a 50,000-square-foot addition that will house additional manufacturing space and some warehouse/distribution space and add 50 new jobs. Mt. Morris Township provided a 50-percent property tax abatement to support the $8.5-million project.
****
Mott Children's Health Center (MCHC) and University Pediatricians, the physicians of the Children's Hospital of Michigan, have launched a pediatric cardiology clinic at MCHC in Flint to serve the children of Genesee County. MCHC provides medical, dental and behavioral health services to eligible children in Genesee County. University Pediatricians and Children's Hospital of Michigan provides pediatric medicine, surgery, research and training through a variety of locations throughout Michigan.
****
The 61 primary care physicians and 17 advanced practice providers of Genesys Integrated Group Practice (GIGP) – one of the largest independent practices in Mid‐Michigan – are now part of Ascension Medical Group in Michigan. This acquisition also includes three imaging centers, seven physical therapy locations and an urgent care clinic.
****
The State Bank announced a record-breaking year with its fundraising campaign for the Food Bank of Eastern Michigan, bringing in $37,842.50. Fourteen bank branches in Genesee, Shiawasee, Oakland and Saginaw counties participated in various fundraisers, including collecting donations from customers, candle and candy bar sales. The State Bank has contributed $224,706 – or 1,348,236 meals – to fight hunger in the community in the 17-year partnership with the Food Bank. News release
****
The area's newest sports franchise has been renamed the Flint City Bucks. In addition, the soccer team, part of the USL League Two, will play its games at historic Atwood Stadium sporting new team colors and crest. The new name pulls from European convention using the name of the town followed by the word City. All aspects of the former Michigan Bucks soccer team branding – the result of a popular online contest – have links to the roots of the game and the proud history of the city it now calls home, including the citizens and fans who ultimately decided on its name. More than 1,000 online entries were received in the franchise's "Name the Team" contest. News release