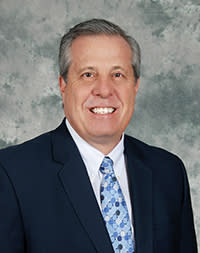 Tim Herman, CEO
A strong manufacturing industry is fundamental to not only our local region, but to our nation's prosperity. The industry contributes to high export potential, better standards of living, and more jobs – with a strong multiplier effect. And according to the Michigan Department of Technology, Management & Budget, we have over 300 manufacturing firms right here in Flint and Genesee County.
While the experts are forecasting a favorable outlook for manufacturers in terms of growth and hiring, there are challenges before them, not the least of which is the gap between the talent they need to keep growing their businesses and the talent that is available.  This issue, among others, was the impetus of Genesee County manufacturers partnering with the Flint & Genesee Chamber to form the Flint & Genesee Manufacturing Coalition.
The purpose of the new Coalition is to secure resources for jobs-driven training programs, and strengthen growth opportunities for local companies while inviting other area manufacturers to get involved.
Many of our manufacturing firms are in hiring mode so the need for talent is a top priority – especially for workers with technical skills. As such, one of the first projects for the group was a business forum on talent resources, hosted by the Chamber. The forum brought together employers and educators. The group focused on getting more individuals to complete the education aligned with high-demand, good-paying manufacturing jobs including a CNC operator, CNC programmer, welder and others. Key action steps that the group agreed on is to host plant visits, speak at relevant forums, support the creation of additional training programs and use a variety of tools to generate awareness.
Creating this Coalition is a great idea. I want to recognize the founding members for their perseverance to get the Coalition up and running. They are: Accu Shape Die Cutting; Android Industries; Automation Movers International; General Motors; Genesee Packaging; Koegel Meats; Landaal Packaging Systems; MacArthur Corporation; Northgate; Signs by Crannie; TGI Direct; The Coffee Beanery; and TMI Climate Solutions.
Congratulations to the group. Great work! I encourage all of our local manufacturers to get involved. To learn more, contact Janice Karcher, who leads the Chamber's Economic Development group, at jkarcher@flintandgenesee.org.
Make it a great day.
Tim