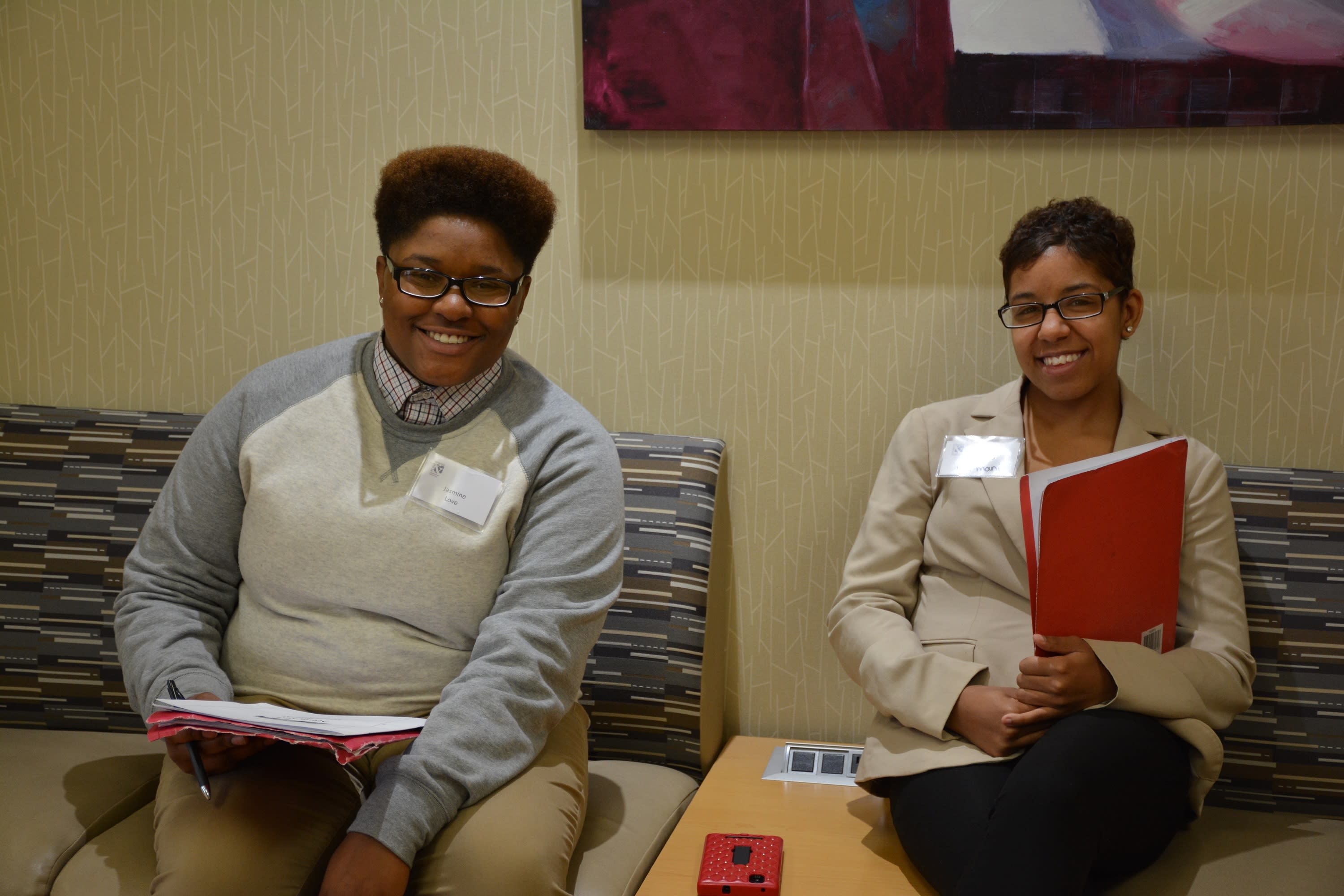 Job Seekers Encouraged to Attend Free 'Career Edge' Training Before Event
(FLINT, Mich. – Aug. 23, 2016) Local employers looking to fill full- and part-time positions will meet with job seekers during the Flint & Genesee Chamber of Commerce Job Fair on Sept. 23 at Baker College of Flint.
The FGCC Job Fair is free and open to the public, who will have access to the event from 9:30 a.m. to noon. The event will kick off one hour earlier for alumni of the TeenQuest and Career Edge pre-employment training programs.
Attendees who would like to take advantage of the early access are encouraged to complete Career Edge, a free, four-day workshop series that will be offered three times before the job fair. It will be held Sept. 8, 9, 15 and 16 at Durant-Tuuri-Mott Elementary (1518 University Ave., Flint); Sept. 12-16 at My Brother's Keeper (101 N. Grand Traverse St., Flint) and Sept. 19-22 at Eisenhower Elementary (1235 Pershing St., Flint).
"This is a great opportunity for people who are unemployed, underemployed or in the midst of career transition," said Rhetta Hunyady, Vice President of Education & Training at the Flint & Genesee Chamber, which administers Career Edge. "The workshops will take a deep dive into everything from resume writing to interview prep. By the time they're done, the job seekers will be more than ready to make a positive impression on the day of the fair."
Employers will have an added incentive to hire job candidates who have completed the 12-hour Career Edge program. Businesses that hire Career Edge and TeenQuest alumni can apply for funds that cover up to half of normal hiring and employment costs during the first 90 days of employment.
That said, participation in Career Edge and TeenQuest is not required to attend the job fair, according to Hunyady.
Event organizers expect that more than 25 businesses will participate in the upcoming job fair. Confirmed employers include AFLAC District Office, Android Industries, Comfort Keepers, Dortch Enterprises, Genesee Intermediate School District, Halo Country LLC, Junk Iron & Metal LLC, Mass Transportation Authority, Randy Wise, Richfield Industries, Rite Aid, Riverfront EyeCare & Hearing, Speedway LLC, Stellar Building and Construction, Stemletics, Talecris Plasma Resources, The D.M. Burr Group, Walmart and YouthQuest.
To register for the FGCC Job Fair by the Sept. 16 deadline, click here or call (810) 600-1413.
Businesses that would like to participate in the job fair must register by September 9. Employer registration is free for Chamber members and $100 for non-members. For more information, or to register a business for the event, click here or call 810-600-4067.
To register for Career Edge, visit www.flintandgenesee.org/career-edge or call (810) 600-1413.
*This release was updated Sept. 7, 2016.