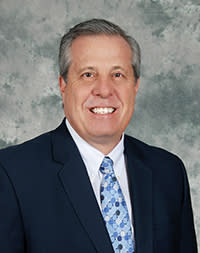 Tim Herman, CEO
February 24, 2016
I want to start this message by thanking the businesses that have been communicating how the Flint water crisis is impacting their establishments. This not only helps the Chamber be more aware of what's happening but also helps us create better solutions to assist you.
Last week, I sent an update on new tools being made available to businesses, including the Flint Business Recovery Center and the Flint Small Business Assistance Forum. This event took place last week and according to the feedback we received, was very beneficial to the over 80 businesses that were represented. I encourage all of our members to visit the Flint Water Emergency section of the Chamber's website for regular updates.
While the water crisis is top of mind, we want everyone to know that Flint & Genesee is still open for business. And as a result, we continue to offer events and activities that support business growth and success. With this in mind, there are few events that I want to make sure you have on your radar.
On March 4, the annual Jumpstart Conference will be held at the Holiday Inn Gateway. The conference imparts knowledge and resources to help new entrepreneurs start a business and established small business owners grow their companies. This is one that you don't want to miss.
On March 8, our Procurement Technical Assistance Center (PTAC) will host a certification series that aims to help women-owned small businesses compete for government contracts. The series consists of five workshops that help participants prepare for certification. The workshops will be held at the Flint & Genesee Chamber offices.
Lastly, the Chamber's Annual Meeting will be held on March 24 at the Holiday Inn Gateway. We will review our results for 2015 and we will talk about what's ahead for the rest of 2016. I hope all of our members, investors and community partners will attend the meeting – because our successes are your successes. We could not do it without you. To RSVP, click here.
Tim
Update: Jumpstart was originally scheduled for Feb. 25, but was postponed to March 4 due to weather conditions.