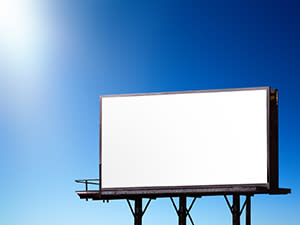 Photo by Asif Akbar
Simplicity is key when it comes to advertising for your business, says Steffany Hillis, one of two designers leading a Lunch & Learn seminar about advertising design and layout in August.
"We're exposed to so much advertising in a given day," said Hillis, marketing communications specialist at Hurley Medical Center. "One of the best ways to stand out is to be concise in your message and delivery."
To create a strong visual ad, first determine what your main point is and your audience, Hillis said. Once you know that, use as few words as possible, paired with a graphic element that is pleasing to the eye and will draw readers in.
"The less clutter there is, the more likely people are to read and remember what you have to say," she said.
Hillis will expand on the elements of a strong design during the "Advertising Layout and Design" Lunch & Learn on August 20.  The free event will be held from noon to 1 p.m. at the Mott Foundation Building, 519 S. Saginaw St.
Reservations are required to attend. Lunch will be provided. To register, visit www.flintandgenesee.org/events/advertising-layout-design.
"Advertising Layout and Design" is part of the Chamber and AAF's collaborative "Advancing Your Advertising Knowledge Lunch & Learn Series." Future sessions include "Google Trends" in October.