Finding capital to start or feed a growing business is a longstanding challenge for entrepreneurs. However, fledgling businesses may look to crowdfunding a source of financing and one option is Kiva.
Kiva is for any entrepreneur who can use a zero-percent interest loan to help take his or her business to the next level. Whether the entrepreneur is still in the idea phase, start-up mode or an established business, it could be the right move.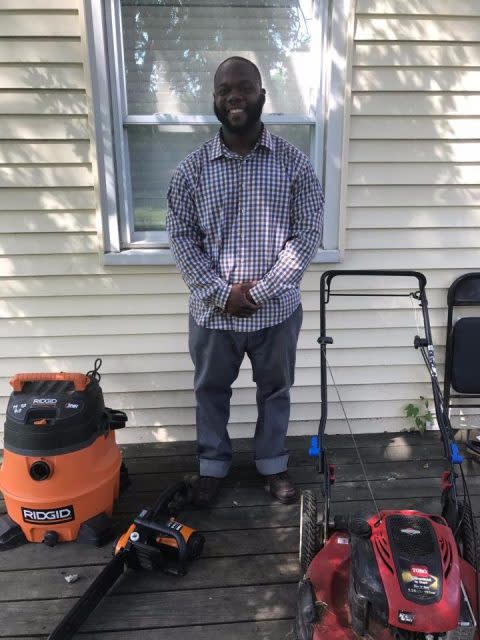 The Flint & Genesee Chamber of Commerce is a Kiva trustee, which is an individual and organization that publicly vouches for small-business owners to borrow money on the Kiva website.
The Chamber is currently endorsing A.B.P.B LLC, a gardening and landscaping business, that's trying to raise $10,000 to purchase a commercial zero-turn riding lawnmower. Owner Leon El-Alamin would use the reminder of loan – about $3,000 – to cover marketing and advertising costs for growing business, which has three employees.
"This will allow me to be able to handle more business opportunities and be in a position to be able to complete jobs more quicker and more efficiently," said El-Alamin.
"We are endorsing Leon and his business, A.B.P.B LLC, because of his constant contribution to the community," said Tracy Joseph, Business Financing Manager for the Flint & Genesee Chamber. "Leon is always working hard and in creative ways to make his business a success.
"He is a member of several committees and boards and believes in the north end of Flint. The new equipment that he will be able to purchase will help put more residents to work and help him market his services."
To learn more about A.B.P.B LLC or to contribute the loan fund, please CLICK HERE.
Also, read about Citizens Statewide Security, Inc.'s successful crowdfunding campaign on Kiva: Crowdfunding Helps Local Security Company Expand
For more information or questions about Kiva, contact Tracy Joseph at tjoseph@flintandgenesee.org.