Over the course of a year, the Flint & Genesee Chamber of Commerce organizes more than 80 training and development opportunities for professionals in Genesee County. These sessions are led by experts in their fields and cover a wide variety of subjects.
"This month, we're offering everything from CPR certification through the American Red Cross to a workshop focused on Zingerman's approach to customer service," said Michelle Hill, Director of Shared Services at the Flint & Genesee Chamber. "If you're looking to expand your knowledge and grow both personally and professionally, this is the place to do it."
The sessions – priced anywhere from free to $50 – are held throughout lint and include:
The Art of Transmedia: Telling a Story Across Multiple Platforms (June 8) A struggle for many marketing teams is that when they have an idea, it lands on one platform. Another idea is on a different platform, and a third is on yet another. All three campaigns talk about your brand but none of them connect to one another. What if there was a different way to tell a story? During this session, attendees will learn how to create a modern marketing campaign that connects your email to your billboard, your social to your radio, your print to your display – every aspect of your marketing speaking in a singular voice about your brand.
INSPIRE Leadership Series: Philip Shaltz (June 12) This series of thought-provoking presentations features community experts sharing their wisdom on various aspects of leadership. This talk with be led by Philip Shaltz, President of Shaltz Automation, Inc. He's also one of the original founders of Uptown 6, which has redeveloped several properties – including the Wade Trim Building and First Street Lofts – to support the continued growth of downtown Flint.
Mindfulness in Nature (June 13) Find more reasons to enjoy nature by mindfully using our senses in outside experience. Attendees will also learn how to boost their outside exercise routine by bringing more awareness to their bodies through mindful walking/running and yoga. Comfortable clothes and shoes are recommended.
Website Tips & Tricks (June 15) Did you know that in the last year 68 percent of businesses redesigned or redeveloped their website? Or that Google made over 600 changes to its algorithm that could impact your site? What about the fact that 65 percent of all time spent with digital media is spent on a mobile device? Your website is more important to and connected with your business growth than ever before. Check out this session for tips and tricks for keeping up with digital trends and getting the biggest return on your efforts.
What Small Businesses Need to Know About Intellectual Property & Employment Law (June 20) Intellectual property is an important significant part of a small business? assets. This session will address the different types of intellectual property that a small business may own ? trademarks, copyrights, patents and trade secrets ? and how a business may protect its intellectual property. It will also discuss the differences between employees, independent contractors, interns and volunteers, and how to appropriately classify workers.
Beyond Skin Deep: Embedding Best Practices Deep Into Your Business (June 27) ZingTrain will share ideas and concepts that they have found to be particularly effective in embedding best practices into the operations of their businesses.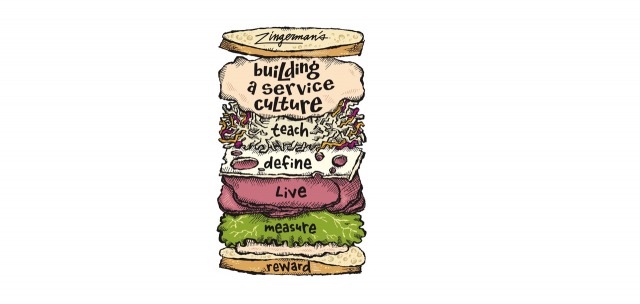 Learn how Zingerman's employs the Belief Cycle to understand core motivations, the recipe for creating a Customer Service Culture within your own organization and how the energy you project can make or break any interaction. Attendees will leave with a slew of tips and techniques, and a whole new lens with which to look at the inner workings of their businesses!
National CPR and AED (June 29) American Red Cross CPR training classes provide the information and the skills you need to help adults, children and infants during breathing and cardiac emergencies. CPR certification takes just a few short hours, but can help you add years to someone's life. Successful completion of this learning course gives you a two-year certification in adult and/or pediatric CPR.
To learn more about the various training and development opportunities offered through the Chamber, visit www.flintandgenesee.org/training.