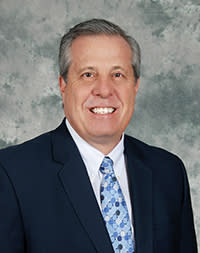 Tim Herman, CEO
July 20, 2016
For those of you who read my blog regularly, at one time or another you've read my thoughts on the skills gap – the disconnect between needs and expectations of today's employers and the current skills of many workers in Michigan. As long as we have this skills shortage, many jobs will continue to go unfilled – and some employers say is stunting their company's growth.
Just recently the Global Talent Retention Initiative (GTRI) of Michigan released a report – Filling the Talent Gap – that stated the number of international students studying in the state grew nearly 32 percent over the past five years and now tops 32,000, representing more than $1 billion in annual economic activity.
GTRI is the nation's first international student retention program and is a national leader in tracking this type of data. Their report highlights the skills gap especially in the science, technology, engineering and math fields. It also underscores the important role that international students play in strengthening and growing Michigan's economy
Here in the Flint area, we have a growing contingency of students from countries around the world studying at local universities. In fact, the New York Times wrote a story last year about international students choosing to study in Flint.  Today, there are over 700 students who are studying at the University of Michigan-Flint – the most ever – and another 200 at Kettering University. According to the Association of International Educators, international students in Flint each spend on average almost $30,000 a year on tuition, fees and living expenses. This translates to more than $25 million annually to the local economy.
Many of the students state that they come to Flint because they want to pursue degrees in fields such as business, engineering or health care; the cost of education is less expensive than private universities; and the cost of living is lower. But the reason they give for staying in Flint is because they feel a great 'sense of community'.
As a community, higher education, business and workforce agencies must work together to connect highly skilled students with Flint businesses, particularly where there are open positions going unfilled due to talent gaps.
Let's ensure that we capitalize on the great talent graduating from our local colleges and universities and continue our emphasis on making Flint a welcoming place where people want to live, go to school, work and play.