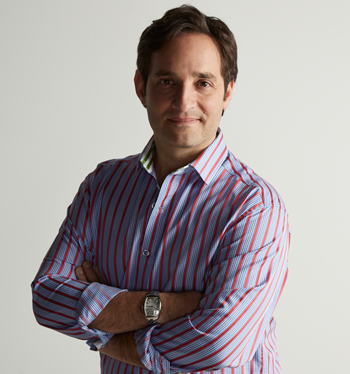 Flint & Genesee Chamber of Commerce 's Young Professionals welcome four-time tech entrepreneur, hyper-growth CEO, New York Times bestselling author and venture capitalist Josh Linkner to Flint. He will speak July 9 at the Flint Institute of Arts, 1120 E. Kearsley St., in Flint.
Linkner, a Detroit native, brings a unique and diverse set of experiences to any project. He is passionate about helping people and organizations drive creativity, innovation and performance. Linkner, who started his career as a jazz guitarist, has been the founder and CEO of four tech companies, which sold for a combined value of over $200 million. He is also an experienced business leader, venture capitalist, top-rated keynote speaker, and author of two New York Times bestsellers: Disciplined Dreaming and The Road to Reinvention.
A reception will be held from 5-6 p.m. prior to Linkner's presentation at 6 p.m.  Following his presentation, Linkner will be available for a book signing for those who purchased the book-signing/book package.
Advance tickets sales only. Tickets will not be available at the door.
Click here to register for the event.
Linkner's presentation is sponsored by the Flint & Genesee Chamber, 3 Sixty Interactive, Diplomat, Drs. Mukkamala & Kulkarni, and Flint City Start-up.