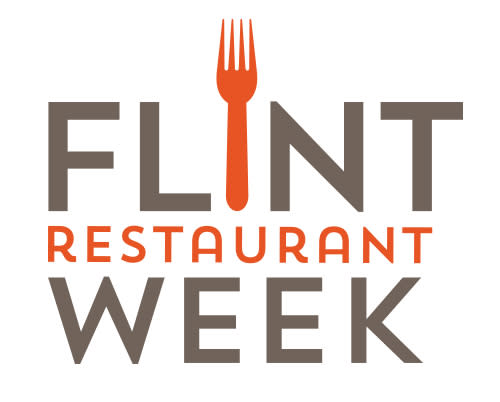 May 18, 2016
Flint's growing list of dining venues are showcasing their cuisine this week during the first-ever Flint Restaurant Week.
The five-day event, which began yesterday and runs May 21, was organized by 19 food establishments in and around downtown Flint in collaboration with the Greater Flint Arts Council and with generous financial support from The Charles Stewart Mott Foundation.
"Our goal is to continue to promote Flint in a positive way, and encourage more people to fall in love with the city we hold dear," said co-organizer Spencer Ruegsegger, who manages Blackstones. "From bar-and-grills and cafes, to fine dining and ethnic food, we have a great mix of establishments."
Each participating restaurant has done its part to promote the event and developed menus specific to their establishment. The menus include new items, showcase the dishes each restaurant does the best, and provide special pricing.
In addition, some restaurants have scheduled special entertainment and events to complement the full-week of activities. The announcements for special entertainment will be posted on the Flint Restaurant Week Facebook page and on its website – www.flintrestaurantweek.com.
Passports are available at each participating restaurant during the event, which guests can use to track the number of establishments they have visited. The first 300 people to visit 6 different restaurants and get a stamp at each one will win a Flint Restaurant Week pint glass, and a limited edition "FLINT" screen-printed poster.
"There is a level of energy and excitement that continues to grow in Flint," said co-organizer Ken Laatz, of Soggy Bottom Bar. "We have tremendous pride here and Flint Restaurant Week is our way to help celebrate our city."
DeAndra McCain, Director of the Flint & Genesee Convention and Visitors Bureau, called Flint Restaurant Week a wonderful exhibition of the city's culinary delights and pride.
"What these restaurants are doing really helps boost our community's brand," said McCain. "There are a lot of exciting things happening here, from arts and culture to food and entertainment.
"I'm looking forward to a strong turnout for Flint Restaurant Week and it becoming an annual event."
Participating Restaurants:
Soggy Bottom Bar
Blackstone's
The Lunch Studio
The Torch Bar & Grill
Table & Tap
Merge
Flint Crepe Co.
Luigi's
The White Horse
Cork on Saginaw
The Local Grocer
The Farmers Market
Steady Eddy's Cafe
Cafe Rhema
501 Bar & Grill
Hoffman's Deco Deli
Churchill's
El Potrero
Tenacity Brewing