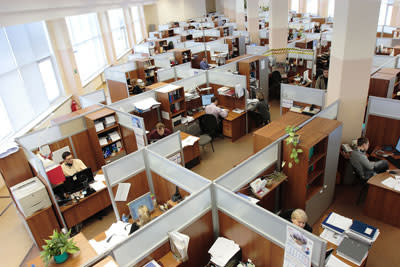 June 8, 2016
Despite the prevalence of workplace wellness efforts, only one-third of American workers say they regularly participate in the health promotion programs provided by their employer, according to a new survey by the American Psychological Association.
This likely has something to do with the fact that only 44 percent of working Americans says the climate in their organization supports employee well-being.
"Promoting employee well-being isn't a singular activity, but is instead set up in a climate that is cultivated, embraced and supported by high-level leaders and managers," said David W. Ballard, director of APA's Center for Organizational Excellence, in a statement. "When supervisors' actions match their words, employees notice."
In general, around half or less of working Americans say employee involvement and organizational communication support well-being. Less than a third of employed adults report that key stakeholder groups are represented in consultation regarding workplace well-being.
"Many employers say they focus on workplace wellness, but what is put into place is too often individual programs or policies that aren't supported by the organization's culture," Ballard said. "Employers who truly embrace well-being as part of how they do business create a workplace where both employees and the organization thrive."
To read the 2016 Work and Well-Being Survey, click here.