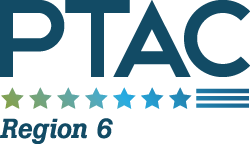 May 18, 2016
Doing business with the government is a great way to diversify your customer base. Each year, the federal government purchases hundreds of billions of dollars in goods and services.
PTAC can help position your company to pursue to these opportunities. Learn how on May 24 at the Mott Foundation Building, 519 S. Saginaw, Flint, MI 48502.
For more information, contact the Region 6 PTAC counselor Jasmine McKenney at jmckenney@flintandgenesee.org.