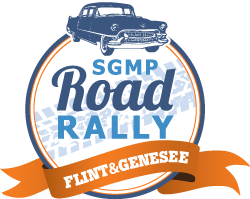 The Michigan Society of Government Meeting Planners Annual Road Rally will make a stop in Flint & Genesee on Wednesday, May 21.  The day-long rally begins at the Holiday Inn Gateway where the planners will separate into ten cars as they travel throughout the region.  Participants will visit potential venues for programs, meetings, conferences and trainings.
According to Cheryl DeFrain, Director of the Flint & Genesee Convention and Visitors Bureau the meeting planners will be exposed to the best the region has to offer.
"We are always happy to host event planners looking for interesting venues," said DeFrain.  "Often times they are pleasantly surprised by what Flint & Genesee have to offer.  It's great that the MSGMP chose our area for their annual road rally."
For more information regarding hosting a meeting, event or conference in Flint & Genesee contact the Flint & Genesee CVB at (810) 600-1404 or visit www.flintandgenesee.org.