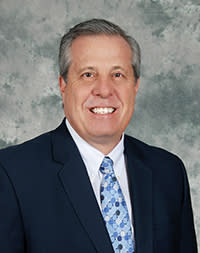 Tim Herman, CEO
June 29, 2016
When you look at the news headlines these days, the water crisis is still very much the subject of the day.  But over the past couple of weeks, we've been able to share some success stories that also have caught the attention of the news media.
On June 14, we hosted the Moving Flint Forward Leadership Summit, with more than 100 of Michigan's top business leaders – representing Detroit, Grand Rapids, Lansing and other markets. The purpose of the Summit was to educate participants on what's currently happening in Flint – which included a community tour – and leverage their knowledge and expertise on urban renewal and revitalization.
At the end of day, we asked the participants to complete a survey to help gage their perception of the city before and after the Summit. The survey results showed the day trip to Flint changed perceptions of the area for many of the attendees. The majority of the respondents stated they were "more likely" to visit or conduct business in Flint than they were prior to attending the Summit.
Positively impacting the perception of our region is a home run in my book. So all other outcomes from the meeting – such as relationship building and exchange of information and ideas – is icing on the cake.
You'll hear more about next steps stemming from the Leadership Summit in the coming weeks. In the meantime, I want to again thank our sponsor, Deloitte; and our partners at the Detroit Regional Chamber, Grand Rapids Area Chamber and the Michigan Chamber of Commerce for helping Flint in our recovery efforts.
Two days later, we announced the great news that 30 small businesses had been approved to receive grant money totaling nearly $270,000 from the Moving Flint Forward Fund. The individual grants ranged from $5,000 to $10,000 to help cover general business needs such as working capital, inventory, vendor payments, marketing and other needs.
And this was just the first round of pay outs. The grant committee is making its way through the applications so we should be announcing more grant awards soon. Once again I want to thank Detroit Pistons Owner Tom Gores and FlintNOW along with CEO Steve Steinour and Huntington Bank for their very generous support of Flint.
As the saying goes… "Never let a crisis go to waste. Treat it as an opportunity to do things that you think you could not do before." That is exactly what we plan to do at the Flint & Genesee Chamber, as the community makes its way through the water crisis. Our goal is to help the business community come out on the other side poised to grow our local economy and create more jobs.
The Flint & Genesee Chamber will continue to share success stories so you are aware that there are many positive things happening in Flint – even in the midst of a storm.
Take care,
Tim