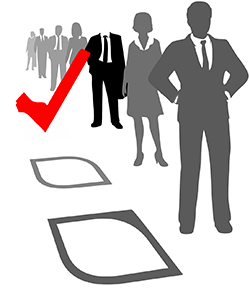 Passive recruitment may sound less assertive than the traditional approach, but as those who attend the "The Art of Passive Recruitment" on June 25 will learn, that's just not the case.
The free morning seminar – offered by the Flint & Genesee Chamber of Commerce and MLive Media Group – will highlight the differences between passive and traditional recruitment strategies as well as the role technology plays in the passive hiring process.
"Passive candidates are people who are skilled in their careers, but aren't actually looking for a new job," said Michelle Hill, Director of Shared Services. "This form of recruitment helps a company not only fill their open positions, but to do so with top talent. It breeds a performance-driven culture."
Brett Christie, MLive's Senior Director of Sales Strategy, will lead the presentation.
As part of the Mornings @ MLive Media Group series, the event will also include a light breakfast, time for networking as well as a question and answer session. The program will be held from 8 a.m. to 9 a.m. at MLive's Flint office, at 540 Saginaw St., Suite 101.
Admission is free, although registration is required. To register, click here.