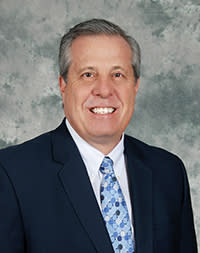 Tim Herman, CEO
April 6, 2016
As Flint makes its way through the water contamination crisis, the challenges that many businesses are faced with are mounting. So while the experts are working on a plan to provide safe, clean water, we, at the Flint & Genesee Chamber are focused on solutions that support our local business community – some of which you may have heard about recently in the news.
For example, the Chamber together with Detroit Piston's Owner Tom Gores' FlintNOW and the Community Foundation of Greater Flint launched the Moving Flint Forward initiative, which includes a charitable fund. On the heels of this announcement, we were delighted to receive a $1 million contribution to the fund from our partners FlintNOW and Huntington Bank. The contribution will be used to issue grants to small and minority-owned businesses that are struggling due to the water emergency. Based on conversations with business leaders, we know that this is just the type of support they want.
Health experts are encouraging good nutrition to lessen the effects of lead exposure. But many Flint residents don't have easy access to fresh foods. So one of the Chamber's initiatives is to conduct a market study to identify the best locations for a grocery store. This is currently underway.
When we asked business leaders about their greatest needs due to the water crisis, financial support topped the list, but they also said that the negative news coverage of Flint compounded by the water crisis is more damaging. And, therefore, public relations and marketing efforts are a great need. And we agree.  We are working on a positive message campaign that will highlight what the region has to offer, and let the world know that Flint is a great place to work, live and play.
Lastly, we are working collaboratively with elected officials. We are engaged directly with the Michigan Legislature. In fact, we had a very positive meeting with the co-chairs and a member of the Special Legislative Committee on the Flint water crisis. Senators Stamas and Ananich, and Representative McBroom had an opportunity to hear directly from business leaders and faith-based leaders about their concerns and the impact that the crisis is having on employees, business operations, congregations and communities. We are working on meetings with other elected officials and Flint Water Task Force members to learn what they're working on and ensure that there is a dialog with our community at the local, state and federal levels.
The bottom line: We are working hard in support of business and community, and we will stay focused on bringing solutions to the table.
Tim