In October, we announced an ambitious initiative called the Flint Sprint, which partnered Michigan businesses with local organizations in Flint to help improve the quality of life for residents – in just 60 days.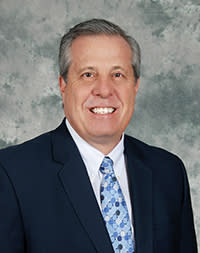 Tim Herman, CEO
As the Flint Sprint comes to a close, I am delighted to share that the 22 participating Michigan businesses and community organizations not only met, but exceeded expectations.
The Flint Sprint, an idea that stemmed from our Leadership Summit in June 2016, was presented by the Flint & Genesee Chamber of Commerce in collaboration with Flint Mayor Karen Weaver, and with pro-bono support from Deloitte. It sought to leverage public-private partnerships to provide 'on-the-ground', pro-bono support to Flint community organizations.
The completed projects represent immediate and long-term improvements in services provided to area residents, from increased safety to childhood literacy and strengthened internet connectivity to health education. Many of the projects have resulted in resources and programs that residents can expect to benefit from for years to come. Some of the early outcomes of the Flint Sprint include:
Downtown Detroit Partnership/City of Flint - High Definition Cameras Established a real-time crime fighting and community policing program to provide safer environments for residents in high-crime neighborhoods and improve Flint PD response times.
Rock Ventures/ Communities First, Inc. – Community Connections Developed an online platform for Flint area residents to access important up-to-date information about services and created resource guides for residents battling homelessness.
Deloitte/City of Flint – Communications Created an effective platform that allows the city to communicate events and information to Flint citizens and keep residents informed on critical information.
Rush Trucking/Hamilton Health Clinic – Hispanic Community Outreach and Marketing Developed outreach materials and a marketing plan to engage the Spanish-speaking community seeking services.
Consumers Energy/City of Flint- Public Lighting Initiated the city's LED lighting conversation process and completed early implementation on installments.
Sheppard Consulting & UM Flint/ Flint Community Schools - Reading Volunteer Program Developed a scalable reading volunteer program that provides additional support to enhance student's literacy including: writing, listening, and presenting newly acquired knowledge.
Epic.org/Mass Transportation Authority (MTA) – Rides to Wellness – IT Coordination Positioned the MTA to implement significant infrastructure improvements to provide more timely transportation services to residents and developed an RFP for purchasing software/hardware solutions for Rides to Wellness.
At the Flint & Genesee Chamber of Commerce, we believe that corporate social responsibility plays an integral role in the health and viability of our region. The progress made in just 60 days by these and other dedicated organizations demonstrates the endless possibilities before us if we continue to unite government, businesses and non-profit organizations around the same goals.
To learn more about the Flint Sprint and the completed projects, take a look at the video below.
https://www.youtube.com/watch?v=omOyX1UafIY