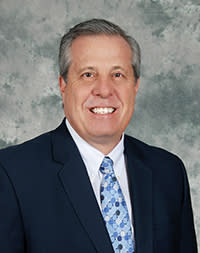 Tim Herman, CEO
Branding a city or county is important and challenging work. And when it's done well, branding strategies can positively impact a city's or county's ability to achieve its desired economic, social and cultural objectives. So here in Flint and Genesee County, our goal is to promote the region as an excellent area in which to seek success – whether that's to start a business, host a conference or sports activity, live in one of Genesee County's great neighborhoods, attend a great college/university, or to have access to high-quality cultural amenities.
Just this past weekend, the Flint & Genesee Convention & Visitors Bureau, a group within the Flint & Genesee Chamber, hosted the third-annual Be a Tourist in Your Hometown event.
As many of you know, the purpose of the event is to remind our own community and others about some of the great amenities that Flint & Genesee has to offer, and to create more informed ambassadors for the region.
Nearly 1,000 residents and non-residents participated in the tour, and this year participants received even more value having access to 38 venues versus 19 the first year. Mass Transportation Authority continues to be a great transportation partner on this event, and I want to thank them for their ongoing support.
Be a Tourist is an important component of our branding efforts.  It allows locals and visitors to see who we are… a region experiencing a turnaround, built on new businesses, innovation, welcoming communities and national-caliber amenities. If you weren't able to attend this year, be sure to plan for it next year. I'm confident that you will enjoy the event and learn something new.
In August, some of the region's annual flagship events will once again bring thousands of people to our area: the Back to the Bricks Cruise, Artomotive and CRIM Festival of Races.
Also, as most of our members know, this is also the time for our Annual Member Appreciation event, Hot Rods & Hot Dogs (HRHD, to be held on August 13, 5-10 p.m.  HRHD is one of the ways that we say thank you to our members.  For those who have not attended an HRHD event, mark your calendar today!  Last year, nearly 1,000 members came out to mix and mingle, and enjoy the summer night of fun, food and good cheer.  I look forward to seeing everyone soon.
Tim