(FLINT, MICHIGAN – July 14) Are you a minority business owner looking to gain Disadvantaged Business Enterprise (DBE) Certification?  Do you have DBE Certification and need assistance with completion of the Michigan Unified Certification Application? Then plan to join the Flint & Genesee Chamber of Commerce Procurement and Technical Assistance Center (PTAC) and the Michigan Department of Transportation as they host a day-long DBE certification informational meeting and training.  The training takes place on Wednesday, July 16, from 9:30 a.m. to 4:00 p.m. at the Flint Mass Transit Authority in Flint.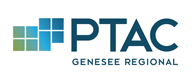 Ann Williams, DBE Outreach and Recruitment Specialist for MDOT will provide certification training and discuss opportunities with MDOT.  The morning session will provide information regarding the DBE certification process and the afternoon will serve as a training session for businesses that have obtained DBE certification and are looking to complete the unified certification application.
Dustin Frigy, Director of PTAC at the Chamber says businesses with an interest in government contracting with the State of Michigan should attend this session.
"Working with MDOT or other state departments can provide growth opportunities for local businesses," said Frigy. "This training provides an opportunity to learn how unified certification works and for DBE certified business to gain access to a wider range of opportunities."
Attendees also will learn about the expertise available through the Chamber PTAC team. The team is certified in government contracting and experienced in helping local businesses win contracts at all levels.
There is no cost to participate in the training, however registration is required.  The Flint Mass Transit Authority is located at 1401 S. Dort Highway.
To register or for more information contact Chelsea Schutz at (810) 600-1437 or email ptac@flintandgenesee.org.