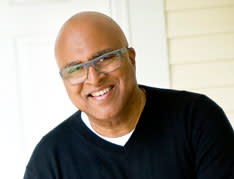 (FLINT, MICH. – February 11, 2014) Entrepreneurs and small business owners can gain the knowledge and resources needed to start a business during the Flint & Genesee Chamber of Commerce eTEAM's seventh annual Jumpstart Conference.  The conference, which takes place on Thursday, February 27 from 8:00 a.m. to 1:30 p.m. at the Holiday Inn Gateway Centre, features workshops and an awards luncheon.
Flint-native David Tarver will serve as the keynote speaker.  Tarver transitioned from a career in engineering to create a multi-million dollar business.  The author of Proving Ground: A Memoir, he is a graduate of Flint Central High School, former Kettering University student and University of Michigan alumnus.
According to Tim Herman, CEO of the Chamber, Jumpstart provides all the resources needed to start a business in Flint and Genesee County.
"It's a great time to start a business in the region," said Herman.  "There are many opportunities in Flint and Genesee that businesses can leverage for success.  If you have considered starting a business, but just aren't sure where to start, then the Jumpstart Conference is the place for you.  By attending you can learn from successful entrepreneurs, network with fellow aspiring and existing business owners and connect with a wide range of resources."
Jumpstart attendees will have the opportunity to participate in breakout sessions on a variety of topics, including:
Inventors:  Idea to Market
Lending: What to Expect
Legal and Tax Planning for Startups
21st Century Marketing & Sales
For seven years, the eTEAM has sponsored Jumpstart, along with the Spark Awards and the Rising Star Awards.  Honorees are selected based on their growth trajectory and entrepreneurial success.  Spark Awards are presented to new businesses and the Rising Star recognizes early stage businesses that have exhibited growth.
Janice Karcher, Vice President of Economic Development for the Chamber says Jumpstart was created to provide a one-stop shop for entrepreneurs and small business owners to gain valuable information.
"Entrepreneurs and small business owners help our region grow," said Karcher.  "The great thing about Jumpstart is that you can spend the morning learning, connecting and preparing for success.  It truly provides a cost-effective way to get your business moving in the right direction."
The cost to participate in Jumpstart is $20, which includes breakfast and lunch.  Special student pricing is also available.  To register for Jumpstart visit www.flintandgenesee.org/jumpstart and for more information contact Karena Hamlet, Business Development Specialist for the Chamber at (810) 600-1440 or khamlet@flintandgenesee.org .
The Holiday Inn Gateway Centre is located at 5353 Gateway Centre in Flint.
The Chamber's eTEAM is a regional collaboration of entrepreneurial service providers working to connect local entrepreneurs and small businesses with resources to promote growth and success. eTEAM member organizations, include:  MI-Small Business Development Center (MI_SBDC), City of Flint, The Career Alliance – Michigan Works! and Metro Community Development in addition to many other service providers.