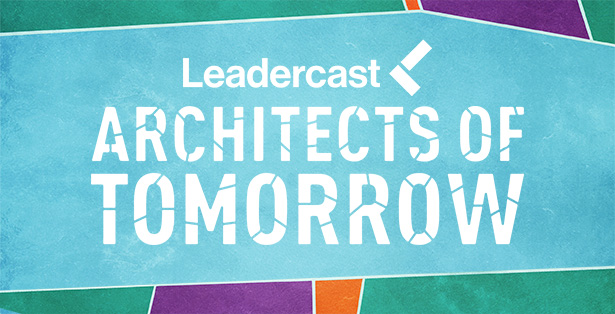 April 27, 2016
Leadercast is the world's largest one-day leadership conference, broadcast LIVE from Atlanta and simulcast to hundreds of locations around the world on May 6.
This year marks the 16th year of the annual leadership conference and the first year the Flint & Genesee Chamber of Commerce Young Professionals will be hosting a viewing event. The Insight Institute of Neurosurgery and Neuroscience, 4800 Saginaw St., Suite 1800, in Flint, is the host site for the simulcast. It runs from 8:30 a.m. to 4:40 p.m.
The theme of this year's conference is, "Architects of Tomorrow," focusing on visionary leaders who imagine and build a future that is rich in innovation, collaboration and full of hope. A future where problems are solved, questions are answered, and confusion gives way to clarity.
The conference will equip attendees to create their own visionary path. Key speakers – visionaries in their own fields – will inspire the more than 100 people who attend locally, and the more than 100,000 people who will attend the event live in Atlanta or at hundreds of other simulcast locations in more than 20 countries. Among the keynote speakers are:
Kat Cole – Group President, FOCUS Brands, Inc. (including Cinnabon®, Moe's Southwest Grill®, Auntie Anne's®, and more)
Steve Wozniak – Co-founder of Apple, Inc.
Henry Cloud – Acclaimed Leadership Expert, Clinical Psychologist, and Best-Selling Author
Nick Saban – Head Football Coach, The University of Alabama
Andy Stanley – Leadership Author and Communicator
James Brown – Network Broadcaster, CBS Sports and News
Rorke Denver – Navy SEAL Commander and Author
Chris Barez-Brown – Author and Creativity Guru
Tripp Crosby – Host of Leadercast, Comedian and Director
Registration includes all event materials, a continental breakfast and box lunch. Doors open at 7:30 a.m.
The cost per ticket is $64.29 (including fees). Advance registration is required; there will be no same ticket sales.