Charles Evans, president and chief executive officer of the Federal Reserve Bank of Chicago, will be the featured speaker at the Flint & Genesee Chamber of Commerce's Oct. 10 luncheon at the Holiday Inn Flint-Grand Blanc Area, 5353 Gateway Centre Dr.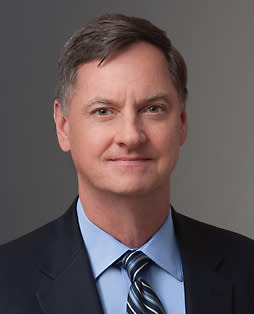 Charles Evans, president & CEO, Federal Reserve Bank of Chicago
Evans will discuss the outlook on the U.S. economy through a moderated Q&A session. He is appearing at the monthly Chamber Luncheon in partnership with the Accident Fund.
Evans is the ninth president and CEO of the Federal Reserve Bank of Chicago, a position he has held since September 2007. The Federal Reserve Bank of Chicago is one of 12 regional Reserve Banks across the country that together make up the nation's central bank. As head of the Chicago Fed, Evans oversees the work of roughly 1,400 employees in Chicago and Detroit who conduct economic research, supervise financial institutions and provide payment services to commercial banks and the U.S. government. He also serves on the Federal Open Market Committee, which is responsible for open market operations.
Evans previously served as director of research and senior vice president, supervising the Bank's research on monetary policy, banking, financial markets and regional economic conditions. His personal research has focused on measuring the effects of monetary policy on U.S. economic activity, inflation and financial market prices and has been published in peer-reviewed journals.
Evans has taught at the University of Chicago, the University of Michigan and the University of South Carolina. He received a bachelor's degree in economics from the University of Virginia and a doctorate in economics from Carnegie-Mellon University in Pittsburgh.
The Chamber Luncheon runs from noon to 1:30 p.m. Admission is $10 in advance for Flint & Genesee Chamber members and $20 for non-members. The cost is $20 at the door for members and non-members.
Media interested in attending this event are asked to RSVP with Elaine Redd (eredd@flintandgenesee.org) or Bob Campbell (bcampbell@flintandgenesee.org).