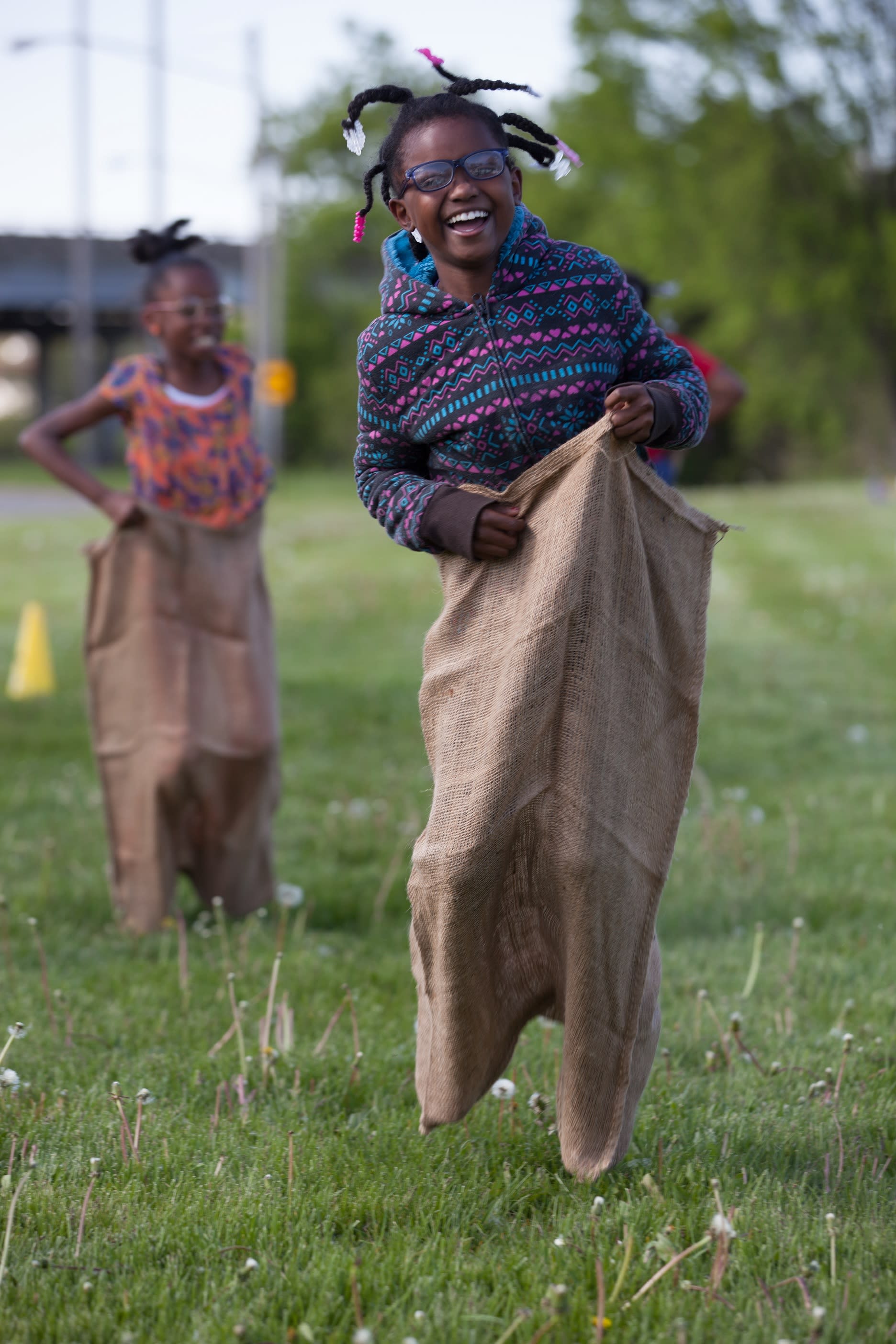 Afterschool Program Introduces Intercession Programming for Freeman Elementary
(FLINT, Mich., Aug. 12, 2016) – Registration for YouthQuest – a free, afterschool program administered by the Flint & Genesee Chamber of Commerce – will kick off this month at 14 schools across multiple school districts in Flint and Genesee County.
Now in its seventh year, the program offers high-quality activities and services that encourage academic achievement; physical fitness; the exploration of science, technology, engineering, arts and math; the development important life skills; and more.
"Research shows that students who participate in afterschool programs like YouthQuest have better grades, attendance and behavior during day school," said Rhetta Hunyady, Vice President of Education and Training at the Flint & Genesee Chamber. "By providing engaging programming for three hours a day, four days a week, YouthQuest has a significant impact on the lives of our local youth."
During the 2016-17 academic year, YouthQuest will be available to students attending the following schools:
Carman-Ainsworth Community Schools
Dye Elementary
Randels Elementary
Flint Community Schools
Brownell STEM Academy
Doyle-Ryder Elementary
Durant-Tuuri-Mott Elementary
Eisenhower Elementary
Freeman Elementary
Holmes STEM Academy
Neithercut Elementary
Northwestern High School
Pierce Elementary
Potter Elementary
Southwestern Classical Academy
International Academy of Flint
Elementary, middle and high school
YouthQuest will officially begin Sept. 12 for all schools, with the exception of Freeman Elementary, which is piloting a balanced calendar this year. As part of the new schedule, Freeman will shorten its summer vacation in favor of implementing several short breaks, also referred to as intercessions, throughout the year.
As a result, YouthQuest will begin Aug. 22 at Freeman. The afterschool program also plans to partner with Flint Community Schools and the Crim Community Education Initiative to provide optional programming for students during their intercessions.
"Rather than stay home during their breaks, students will have the option to take advantage of engaging activities, nutritious meals and time with friends and mentors throughout the week," Hunyady says. "We're excited to see how the pilot goes and believe it will help in reducing summer learning loss."
Registration for Freeman's YouthQuest program will begin Aug. 15. Registration for all other sites will begin Aug. 22 and run through Sept. 7.
Parents can enroll their children in YouthQuest by completing the registration form online or filling out and submitting the YouthQuest form provided at your child's day school.
As space is limited, students are encouraged to sign up early. Registrations will be accepted on a first-come, first-serve basis.
For more information about YouthQuest, visit www.yquest.org.
About YouthQuest
YouthQuest is a high-quality, research-based afterschool program offering educational and enrichment activities that engage young minds. Available at 15 sites in the city of Flint and Genesee County, YouthQuest serves 2,000 students in grades K-12 each year. The program is administered by the Genesee Area Focus Fund, a supporting organization of the Flint & Genesee Chamber of Commerce, with support from the Charles Stewart Mott Foundation and 21st Century Community Learning Centers. For more information, visit www.yquest.org.