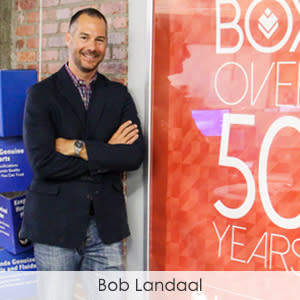 June 8, 2016
Bob Landaal spent summers during high school and college working in his grandfather's plant at Landaal Packaging Systems, originally founded in 1959 as Flint Boxmakers. But after graduating from Western Michigan University in 1998, Bob was done with the family business.
Or so he thought.
"Four years into working for someone else, a lightbulb went off," Bob says. "I thought – this is great, but it would be better if I could offer my skills to help my family."
Click here to read more about Bob and his family's business: Landaal Packaging Systems.
Got a story about your business you'd like to share with your fellow Flint & Genesee Chamber members? Submit your idea to ijoseph@flintandgenesee.org. The format is Q&A. Please put "FACES of F&G Business" in the subject line of your email.