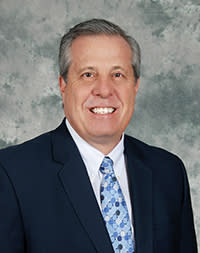 Tim Herman, CEO
April 27, 2016
One day I was watching the news and the broadcast focused on the Flint water emergency. As they were describing Flint it took me a few seconds to realize they are talking about my town – where I live… with my family… and where I go to work. If it hadn't been for the reference to the Flint water crisis, I would not have recognized the description. Maybe some of what they said described the Flint area 20 years ago, but not the Flint of today.
While there's no denying that Flint is going through challenging times, it does not define who we are. The water emergency is a significant public health and economic issue that is affecting Flint residents, and business, higher education and medical centers. And while it has slowed our progress in some respects, it's not who we are.
With all of this in mind, I am asking you to help provide a more current view of Flint. Take every opportunity to share positive stories about Flint and Genesee County. We should talk proudly about new investments, new entrepreneurs, new jobs – for youth and adults, and new partnerships focused on bold, new ideas. In other words, we must take every opportunity to tell the world that Flint & Genesee is moving forward, despite recent events.
Our staff is here to help you. We are constantly sharing information that shows the momentum continues. For example, you can find interesting entrepreneurial stories by visiting the Chamber's FACES of Flint & Genesee Business webpage and social media posts. You can also find positive news in the Newsroom on our website. And there will be many more positive announcements to come. In the meantime, all of our communications are shareable.
Please take time to share stories/news on social media to help spread the word and be sure to use the hashtag #FlintFwd. Also, join in the social movement called #ChooseFlint, talk about some of your favorite restaurants and invite your friends and colleagues to get involved.
I thank you in advance for staying focused on the positive while we find solutions for our challenges. Given the strength and resilience of this community, I know we can do both very well.
Tim