Long known for its manufacturing roots and being home to thousands of General Motors employees, Flint and Genesee County's economy has greatly diversified over the past several decades – much because of entrepreneurs. The nonprofit Kauffman Foundation, which tracks entrepreneurship activities across the U.S., finds in its research that an entrepreneurial ecosystem has several key elements.
Among them are the number of entrepreneurs, incubators, access to capital and public-sector support, plus ideas and knowledge that come from places such as colleges and universities.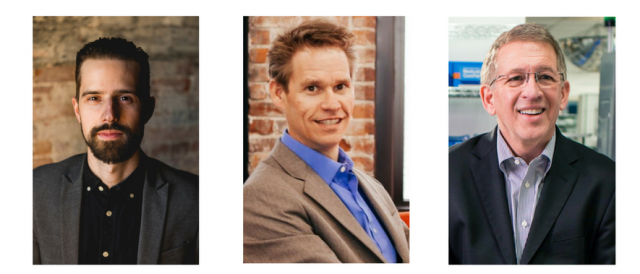 A discussion of Flint & Genesee's entrepreneurial ecosystem will take center stage at the next Chamber Luncheon, April 11 at the Holiday Inn Flint-Grand Blanc Area, 5353 Gateway Centre. The panel discussion will feature several of the area's successful entrepreneurs:
Nick Pidek, owner of Foster Coffee in the Ferris Wheel Innovation Center
David Ollila, president of 100K Ideas and chief innovation officer for Skypoint Ventures
Phil Hagerman, co-founder and chairman emertius of Diplomacy Pharmacy, Inc.; CEO of Skypoint Ventures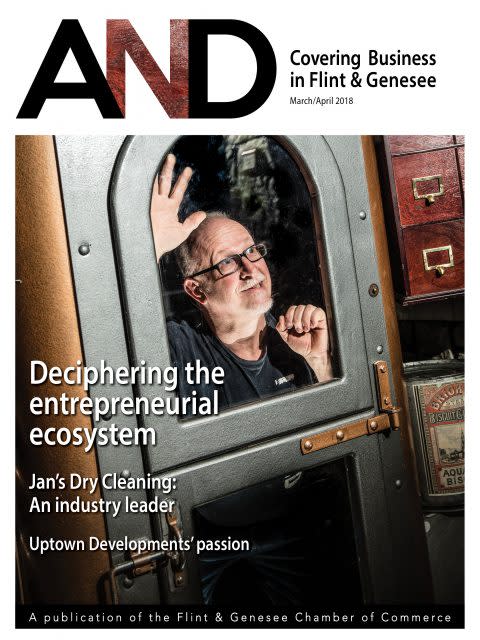 The conversation will be moderated by Tyler Rossmaessler, director of economic development for the Flint & Genesee Chamber of Commerce.
REGISTER NOW for the April 11 Chamber Luncheon. Admission is $10.00 for members or $20 at the door; $20 for future or non-members.
In addition, read more about Flint & Genesee's entrepreneurial ecosystem in the March-April 2018 issue of AND.