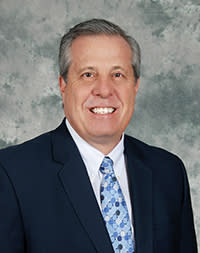 Tim Herman, CEO
January 13, 2016
Happy New Year Chamber members! I hope you had a great holiday season with your families and friends.
Economic outlooks for the United States and Michigan continue to improve. The latest report from the Labor Department highlighted that U.S. nonfarm payrolls increased by 292,000 in December as hiring received a boost from unseasonably warm weather. The unemployment rate held steady at a 7-1/2 year low of 5 percent, as more people entered the labor force. It's been suggested that any weakness would be in the manufacturing and export-oriented sectors, which have been hit by a strong U.S. dollar and weaker global demand.
Michigan's economy has a number of strong fundamentals, including record auto sales and consumer confidence, Detroit's rebound and growing tourism.
Flint & Genesee ended 2015 with solid investment growth and a 0.8 percent increase in jobs* compared to 2014. There was a slight uptick in the local unemployment rate in November, but it's expected to level out for the year to be comparable to 2015 – around 5.6 percent. We also continued to see local investment from General Motors. And while there were no new jobs, their major investments ensured that good jobs were retained in the area.
All in all, we are well-positioned to keep Flint & Genesee moving forward by staying focused on our strategic areas, shown below.
Grow business investment, tourism and jobs
Increase focus on education and talent
Improve quality of life through key programs and services
Portray a positive image to shift investors' and visitors' perceptions
This gives you a high-level view of what the Chamber will focus on in 2016. What are your key goals for the New Year? Email me here.
Tim