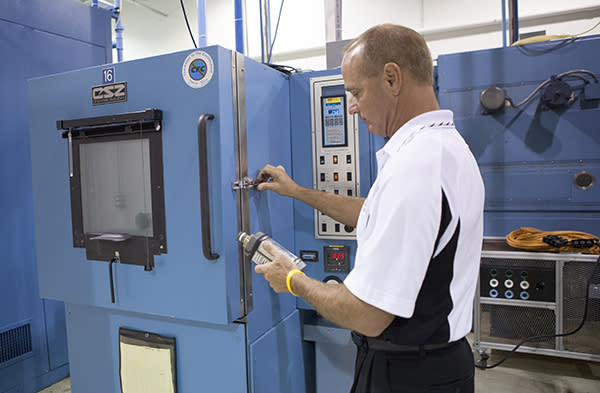 The Economic Development Team at the Flint & Genesee Chamber of Commerce works year-round to enhance the economy and bolster the quality of life in Flint and Genesee.  It does so by working to facilitate the progress and performance goals of local businesses whose sales outside the area and value-add processes have a significant impact on the community.
A local company may be just beginning to ask if it makes sense to invest in a new market or review its short-term or long-term human resources needs.  Alternatively, a business may be farther along in its growth strategy but needs some guidance in identifying financial resources.
That is where the Flint & Genesee Chamber can help members and non-members alike grow with an array of free business development services. Understanding a company's operations is a key step in enabling the Chamber to deliver these value-added services.  The process starts with an exploratory meeting to gain a deeper understanding of the business and the company's goals and objectives for a venture.  From there, the Chamber's Economic Development Team goes to work assembling the right toolkit for the project.
"For those companies having trouble finding talent or have questions, or how to support training and hiring needs, we can help find solutions," said Justin Sprague, Director of Special Projects for the Flint & Genesee Chamber.  "We don't attempt to tell owners and executives how to run their businesses. We are facilitators in helping a business execute a plan of action by matching them up with the partners who can best help them."
Sprague said that even if a business is not ready to move forward on a specific project, the initial meetings and follow-up discussions lay the groundwork and help establish relationships for future action.
"These businesses will know where to turn for direct assistance when the time is right," he said.
For more information about the Chamber's Economic Development services, please call Karena Hamlet at (810) 600-1440 or email her at khamlet@flintandgenesee.org.