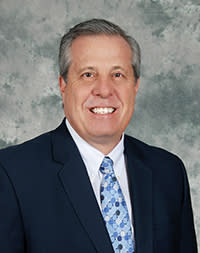 Tim Herman, CEO
The subject of fixing Michigan roads continues to dominate political discussions, public debate and media reports. If the current proposals are passed, significant portions of the Michigan Economic Development Corporation's budget could be negatively impacted.
If that is the case, there could be direct implications for Flint & Genesee.  Over the past two years, approximately 300 jobs were created in Genesee County using MEDC's Business Development Program & Community Revitalization Program funding. The Flint Farmer's Market, Fenton Cornerstone, Genesys Downtown Health Clinic, MSU's College of Human Medicine and Genesys PACE Center exist today because of MEDC programs.
Locally, MEDC programs have helped to revitalize residential areas within downtown corridors, attract visitors to all parts of the county, stimulate economic activity in nearby townships and increase access to healthier lifestyles. In total, we have received over $8 million in incentives and have several projects in the pipeline to put people to work and improve quality of life. Yet, our current market conditions still make it virtually impossible to complete without partnerships between the private and public sectors.
These potential cuts would be devastating to our community and our statewide economic development efforts.  In addition to what our region has accomplished, these business development tools have helped Michigan:
Create new jobs and attract private investment
Eliminate blight and clean up brownfield sites and,
Generate taxes that fund public infrastructure like roads
Our local economy is recovering, but that recovery is fragile. Now is not the time to roll back economic development support.  The business community must work together to identify ways to improve our infrastructure while remaining competitive within our region, attracting and retaining economic opportunities.
Tim