The Flint & Genesee Chamber of Commerce is excited to offer Manufacturing Day tours to students around Genesee County for the third consecutive year. These talent tours have been offered on or around National Manufacturing Day, and this year's event will be held Oct. 5.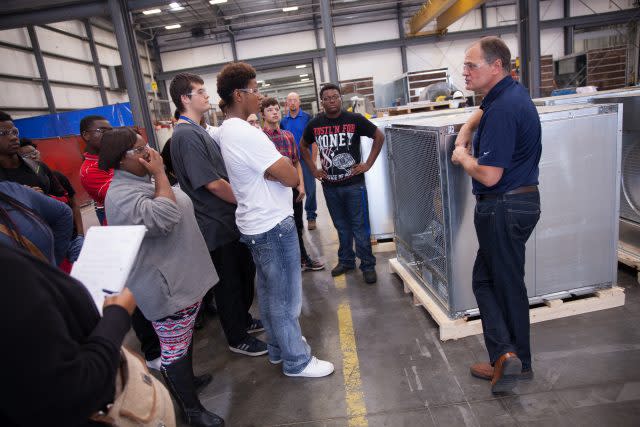 In addition, the Chamber's Education & Training team is recruiting additional partners to expose high school students to a variety opportunities in the manufacturing sector. Hosting criteria includes:
Accommodating 15-25 students during one or both shifts listed below

They will be onsite for 90 minutes
All groups will have 1 adult for every 20 students

Companies offering the second tour are asked to either provide lunch or dining space on site (not required but helpful) from 10:45 – 11:30 a.m.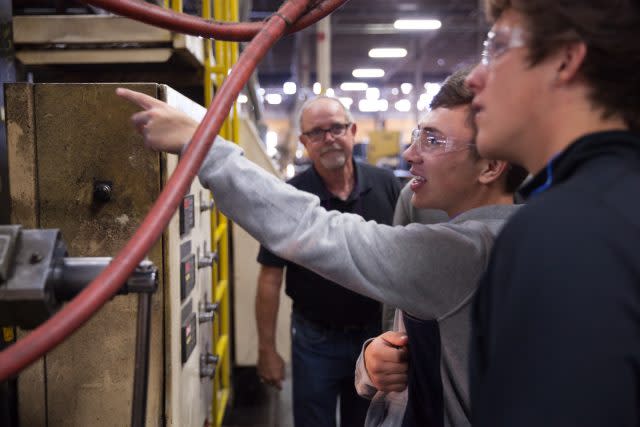 Details for the Day
Two tour times are being offered to the teens:

9 – 10:30 a.m.
11:30 a.m. – 1:00 p.m.

Program should include:

Physical facility tour
Discussion of the types of job opportunities at your company and within your industry
An opportunity to speak with staff responsible for different career areas within your organization, such as production, supervision, estimating, financial, engineering, etc.
Training and education required for the different types of jobs – colleges and universities for them to consider for the training
Sharing from your perspective about the future opportunities available in manufacturing
Any other items you think would be valuable for the students related to manufacturing career opportunities

All employers will receive the school group assigned to their facility and the chaperone names.
Prospective partners should contact Program Coordinator Amy Watts at 810.600.4068 or awatts@flintandgenesee.org for more information.
****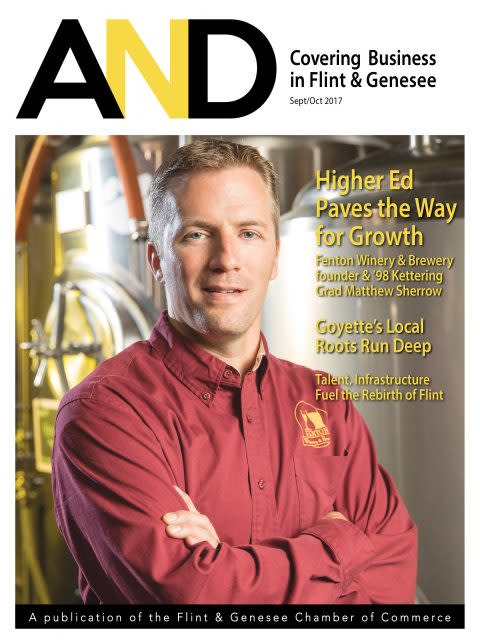 In related news: The November-December issue of AND -- the Chamber's new bimonthly business magazine -- will explore the state of today's manufacturing sector in Flint & Genesee.
Nationally, manufacturers are responsible for 12.5 percent of the gross domestic product and employ about 12 million people. In 2016, manufacturers contributed $2.18 trillion to the U.S. economy.
For every $1 spent in manufacturing, $1.81 is added to the economy, compared to 54 cents for retail and 58 cents for wholesale, according to a recent study by Deloitte.