March is National Reading and that makes it an ideal time to launch "Extra, Extra Read All About It" – a campaign of Flint Community Schools that aims to improve literacy outcomes in students.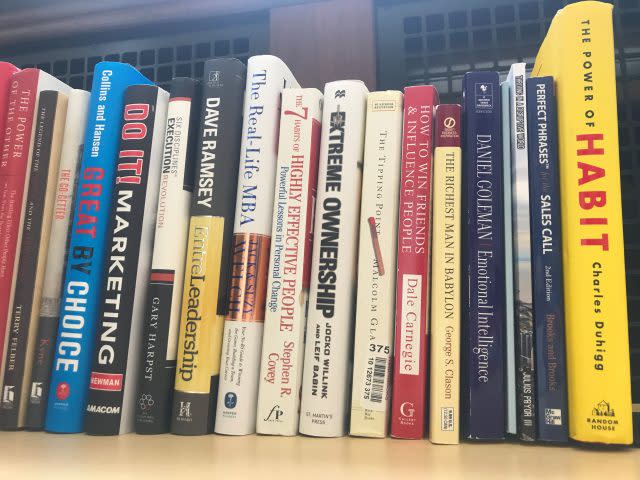 As an organization that helps prepare youth for the workforce, the Flint & Genesee Chamber of Commerce recognizes the importance of cultivating a love for reading at a young age. This is why the Chamber is encouraging members of the local business community to lead by example and participate in the year-long initiative.
One way to do this is by sharing photos showing the different ways #FlintReads on Twitter and Facebook. Not sure what to read? Inside Business recently asked Chamber members about their reading lists for March:
Kelly Flynn of Genesee District Library just finished "Origin" by Dan Brown. This is the fifth installment of the Robert Langdon series, which also includes "The Da Vinci Code" and "Angels & Demons."
Shawn Smith of Valley School plans to read "Dragon Teeth" by Michael Crichton, who is also the author of "Jurassic Park." Set in 1876, the fictional adventure is based on the real-life rivalry between two paleontologists hunting for dinosaur fossils in the Wild West.
The Chamber's Women's Leadership Committee Book Club is currently reading "A Mercy" by Toni Morrison, which follows a young slave in the 17th century and was recognized in the New York Times' 10 Best Books of 2008.
Chamber members can also nominate their favorite local readers for the inaugural Flint Reading Hall of Fame via the online nomination form. Selected residents will be recognized later this year.
To learn more about the "Extra, Extra Read All About It" initiative, contact Flint Community Schools at 810-760-1000.