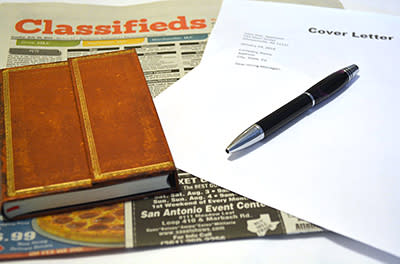 August 12, 2015
Research shows that job seekers who participate in workforce training programs are nearly three times more likely to secure a job than those who do not.
And while the Chamber's Career Edge workshop series – which kicks off this month – doesn't guarantee job placement, it does offer participants the opportunity to learn critical skills, such as writing a targeted cover letter and a general understanding of business etiquette.
"These workshops are very in-depth, to the point of explaining who should sit first during an interview and whether or not you should ask for a drink of water," said Rhetta Hunyady, Vice President, Education & Training, Flint & Genesee Chamber of Commerce. "Participants should be sure to bring note-taking materials as the courses will cover a lot of ground."
Each workshop will be offered six times between now and the next Chamber Job Fair, scheduled for Sept. 18. The three-hour courses include:
Laying the Foundation: Focuses on attitude, business etiquette and communication. Offered twice on Aug.11, Aug. 25 and Sept. 1
Job Search Preparation: Includes resume development and job application completion. Offered twice on Aug.13, Aug. 27 and Sept. 3
Interview Preparation: An emphasis on types of interviews, skills assessment and role playing. Offered twice on Aug.18,  Sept. 1 and Sept. 8
Keeping a Job: Focuses on dependability, ethics, teamwork and sphere of influence. Offered twice on Aug.20, Sept. 3 and Sept. 10
Participants may take any or all of the workshops, in any order, at their convenience. Individuals who complete all four courses will be invited to the Chamber's Job Fairs in September and April.
Workshops will be hosted at the Chamber as well as Baker College of Flint's Engineering & Technology Center, Grace Emmanuel Baptist Church, New Creation Church of God, Word of Life Church and Ebenezer Ministries' Community Center.
Cost for the program is $15 per class. A special rate is available for those who are unemployed or who pre-register for all four workshops. For scholarship information, contact Hunyady at rhunyady@flintandgenesee.org.
For more information about Career Edge, funded through the Michigan Economic Development Corp., click here.