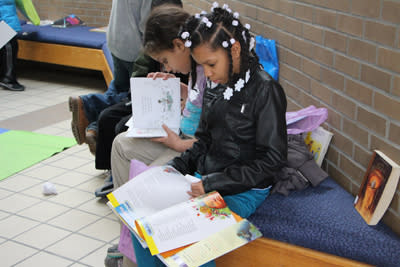 May 18, 2016
Want to help support afterschool programming for Flint-area students? Shop at Barnes & Noble using this special YouthQuest voucher from May 21-26, and the bookstore will donate a portion of the proceeds to YouthQuest.
The fundraiser will kick off May 21 at the Barnes & Noble at 4370 Miller Road in Flint. There, YouthQuest and Chamber staff will be on-site for the retailer's Summer Reading Kickoff Party from 11 a.m. to 6 p.m. YouthQuest will receive 15 percent of any purchases made using the voucher during the day.
Can't make it to the event? Shop online from May 21-26 using the promo code (11859592) and the program will receive 10 percent of the net proceeds.
Please note that the purchase of gift cards, Barnes & Noble members, textbooks, magazine subscriptions and video games, are not eligible for this promotion.