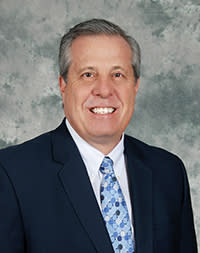 Tim Herman, CEO
March 16, 2016
On March 24, the Flint & Genesee Chamber will hold our Annual Meeting Luncheon to provide an update on the Flint & Genesee region, report the Chamber's 2015 results, celebrate our successes and highlight focus areas for 2016.
In addition, we are excited to have as our keynote speaker Carl Banks, a former all-pro NFL linebacker, and two-time Super Bowl Champion and successful entrepreneur. Currently, Carl is President of G-III Sports, a sport's apparel company that he founded two decades ago. An alum of Beecher High School and Michigan State University, Carl will deliver a motivational message on tapping into the resilience that the Flint community is known for to make it through this challenging time in the city's history.
The Annual Meeting also features an award ceremony. This forum, which brings together over 300 business and community leaders, offers a great opportunity to honor recipients of the Robert P. Gerholz, C. S. Mott, Art Hurand and Ambassador awards.
Every year I look forward to this event. Not only do I get to talk about our staff's achievements, I have the opportunity to give thanks to our many partners. We simply would not have the same impact on the community as we do with partners by our side. And for that we are grateful.
If you have not submitted an RSVP to attend the event, you can simply click here to do so.
I hope to see you there!
Tim