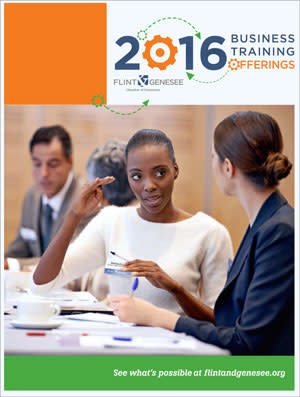 February 24, 2016
With the recent release of the Flint & Genesee Chamber of Commerce's 2016 Business Training Catalog, Inside Business has compiled a list of upcoming training opportunities that address different goals and objectives for your professional and personal lives.
For instance, if you want to…
These are just a few of the business training opportunities the Chamber has scheduled this year. For the complete 2016 Business Training Catalog, click here.