Looking to build off the success of last week's talent forum, the I-69 Thumb Region is now seeking proposals for ways to improve the regional workforce supply in 2018 and beyond.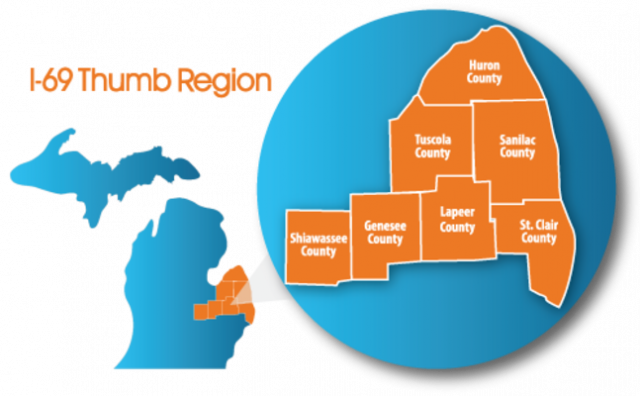 Specifically, the Request for Proposal (RFP) should address one of two key areas discussed at the Jan. 24 forum:
Underemployment – Assist residents working part-time and/or at low wages with strategies to advance them into higher paying, full-time jobs with benefits.
Retirement/Succession Planning – Help employers manage an aging workforce, plan for succession, and encourage apprenticeships and other job skills training that utilizes the expertise of those approaching retirement.
A $38,000 grant from the Michigan Economic Development Corp. will be used by the partnership to fund the winning proposals.
The talent forum was convened to address workforce supply issues, as many employers in the I-69 Thumb Region are in a hiring mode.
"We want to connect more workers to good paying jobs that are available in our region," said Janice Karcher, Senior Vice President of Economic Development at the Flint & Genesee Chamber of Commerce. "Openings are occurring in the skilled trades, supervisory, and technician levels in various industries as older employees near retirement.
"The Thumb Region partners are seeking the best thinking and strategies on how we can close this gap for the benefit of our local employers and workers."
Proposals are due Feb. 13 by 12 p.m. (noon).
A conference call for those with questions on the RFP and/or potential projects will be held Feb. 1 at 4 p.m. Complete details about the RFP and conference call are available online at I-69ThumbRegion.org/talent-rfp.
The I-69 Thumb Region is a partnership of the Flint & Genesee Chamber of Commerce, Shiawassee Economic Development Partnership, Lapeer Development Corporation, Economic Development Alliance of St. Clair County, Sanilac & Huron County Economic Development Corporation and Tuscola County Economic Development Corporation.