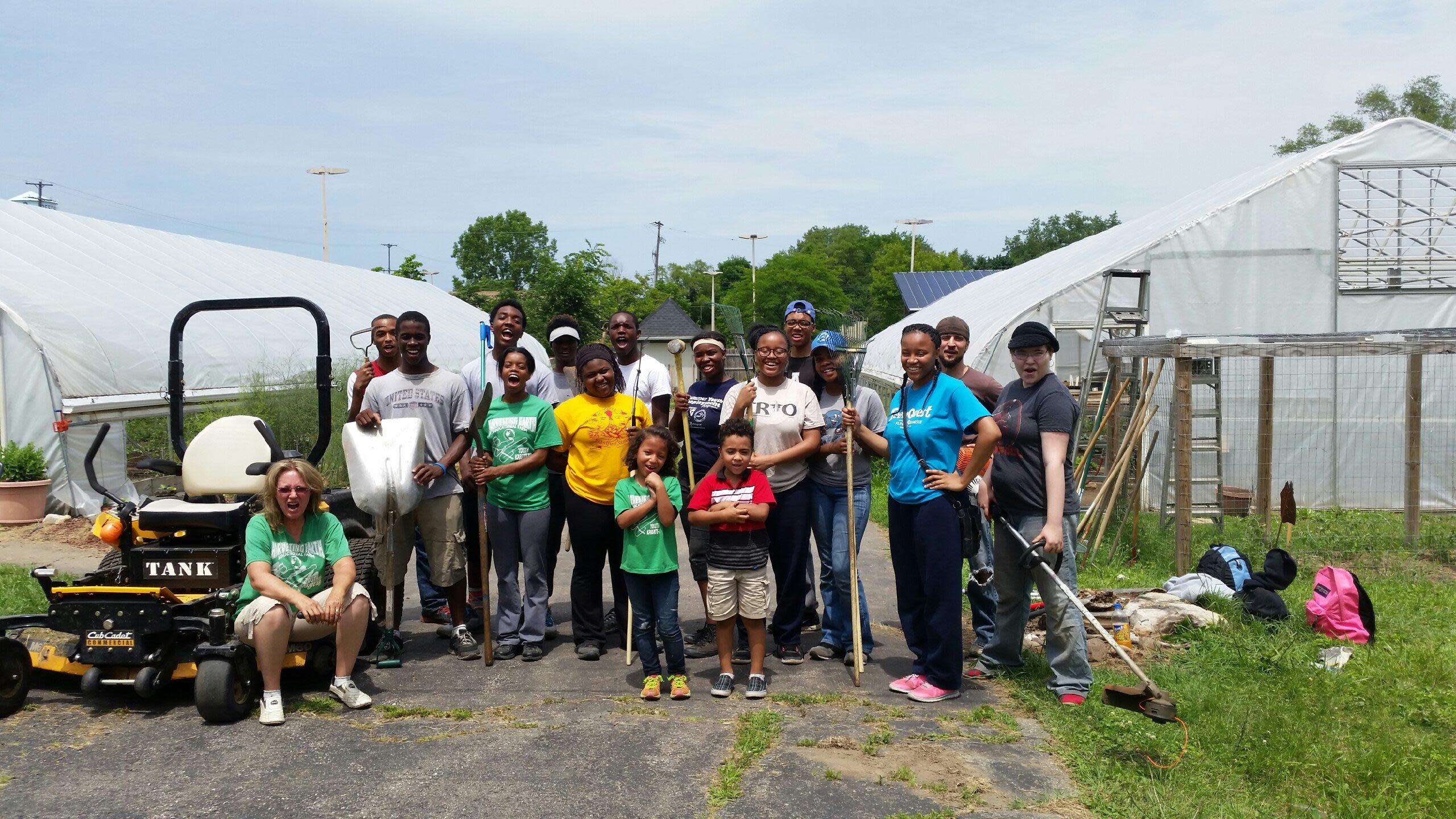 (FLINT, Mich., June 29, 2016) – The Flint and Genesee Chamber of Commerce today announced the receipt of $438,000 from the Michigan Department of Natural Resources to facilitate the summer hiring of 140 local teens.
Specifically, the teens – who live in Flint and have completed the TeenQuest pre-employment program – have been assigned work assignments involving horticulture, landscaping and other outdoor-related tasks.
The grant is part of a program through the State of Michigan that aims to introduce inner-city youth in Flint, Detroit, Pontiac and Saginaw to outdoor career opportunities. As part of their employment, the teens will also take part in various outdoor excursions, ranging from archery to swimming, and participate in one of two beautification days at Holly Recreation Area and Seven Lakes State Park.
"Our partnership with the Michigan DNR allows us to connect local teens to what is – for many of them – their very first job," said Rhetta Hunyady, Vice President of Education & Training at the Flint & Genesee Chamber, which administers TeenQuest. "It also exposes the students, most of whom have grown up in an urban environment, to some of the many outdoor career opportunities available in our region."
Teens employed through the Michigan DNR grant this summer will work at 14 area agencies, including Applewood, Family Housing, Fighting Blight in My City, Genesee County Parks, Greater Holy Temple, International Academy, Hasselbring Park, Joy Tabernacle, Kearsley Lake Golf Course, Landbank, MTA, Second Chance Ministries, Swartz Creek Golf Course and Youth Karate Ka.
Additionally, 60 of the teens will be employed by the Flint & Genesee Chamber to help with water distribution and local blight removal as part of a partnership with the City of Flint and Landbank.
"We're excited to help these teens build their resumes," said Ron Olson, Chief of Parks and Recreation at the State of Michigan. "In addition to learning important job skills, they will have the opportunity to make a positive impact in their community by giving back and making improvements throughout Flint."
Youth in the Michigan DNR program are employed through the Flint & Genesee Chamber and work a minimum of nine weeks.
In total, the Chamber expects to help 700 TeenQuest graduates secure employment this summer through the Summer Youth Initiative and Michigan DNR programs. TeenQuest is a free afterschool pre-employment and leadership training program provided through the Flint & Genesee Chamber. Once the teens have graduated from the five-week program, they are eligible to compete for summer jobs – including several funded by the Michigan DNR grant.
For more information about TeenQuest, visit www.flintandgenesee.org/teenquest.