The second tour of the "Be A Tourist in Your Home Town" series departs on Saturday, June 15. Participants will be treated to a sampling of some of the area's locally produced brews when they explore Flint & Genesee's Craft Beer Scene, hosted by the Flint & Genesee Convention and Visitors Bureau.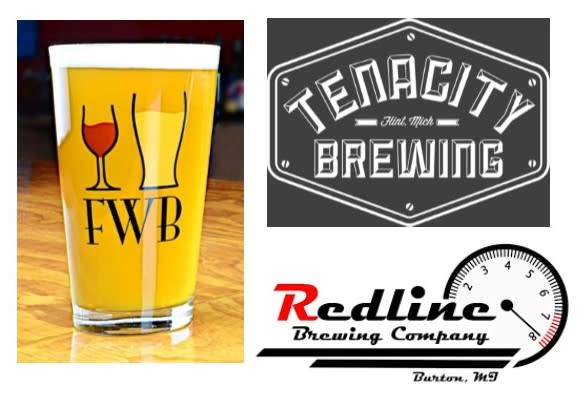 Explore Flint & Genesee's Craft Beer Scene, with stops at Fenton Winery and Brewery, Tenacity Brewing and Redline Brewing Company.
"The craft beer scene in Flint & Genesee is really growing. But many of us don't realize just how many great breweries we have right here," said CVB Director Alaina Wiens. "Saturday's tour will be an eye-opener for some. It will give folks a taste of the many craft beverages available in Flint & Genesee—and maybe introduce them to their new favorite local tasting room."
The itinerary includes stops at Redline Brewery, Fenton Winery and Brewery, and Tenacity Brewing, with transportation provided by Blue Lakes Charter. The cost is $20 for the four-hour trip, which runs from 1-5 p.m.
After boarding the charter bus in downtown Flint, tourists will head to Fenton Winery and Brewery where they will enjoy a pint of the brewery's beloved beers and a pizza buffet. Next, the tour swings over to Redline Brewing Company in Burton to experience a brewery-selected flight of five. An onsite food truck will be available for snacks (not included in the registration fee).
The tour finishes at Tenacity Brewing, located along the Flint River near historic Carriage Town. You'll have an opportunity to enjoy two half-pours and the ambiance of the renovated former firehouse. Vehicle City Tacos, a fan-favorite food truck, will be on site serving fantastic food (not included in registration fee).
Registration closes Friday, June 14, at 12 p.m. Click here to register.