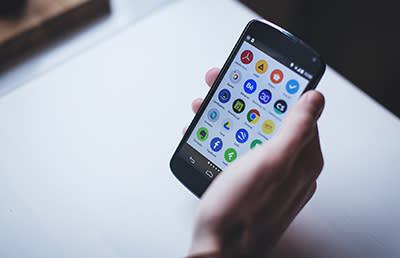 June 29, 2016
It can be a challenge to fit in exercise, nutrition meals and other wellness-related efforts while working a 9-to-5 schedule. But that doesn't mean it can't be done, especially when you have the help of apps including:
Using GPS technology, Map My Walk allows users to map, record and share the routes they walk. Users can set goals and track their performance, using detailing performance charts.
Stand Up! (iOs)
This simple work-break timer reminds users to stand up and stretch their legs throughout the day. Users can also limit alerts to their office, stopping the reminder from sounding when you're out at lunch or on break.
This mindfulness app includes a free starter course, which covers the basics of meditation via 10 different 10-minute meditations. The free version also includes a personalized progress page. Opt for a paid subscription, and you'll gain access to additional guided courses.
Worried about going overboard at lunch? A free calorie counter, MyFitnessPal allows users to pull from a database of more than 6 million food options or input their own food entries/meals. In addition to calories, users can track fat, protein, carbs, sugar, fiber, cholesterol and more.