For many small businesses, developing proposals in response to government request-for-proposals (RFPs) can be a confusing, time consuming and stressful process. But the Region 6 Procurement Technical Assistance Center (PTAC) at the Flint & Genesee Chamber of Commerce is ready to help.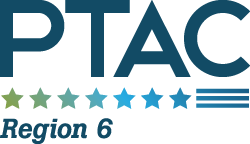 PTAC is offering a free, three-part webinar series that will help dissect the proposal process, establish fundamental practices and procedures and deliver a real-world presentation of the ins and outs of proposal development.
"This is a new program for us and we're excited to be able to offer it for our clients," said Jasmine McKenney, PTAC program manager. "We will clearly present key success factors, pitfalls to avoid and provide experience-based guidance to do the right things early to ensure your proposal is a success."
The sessions will be presented by BID Designs Founder and CEO Brent Paris, who has more than 20 years of experience in government contracting. BID Designs has supported more than 1,000 proposals by government contractors since 2006.
Topics include:
Understanding the Federal Acquisition Process and Proposal Response Requirements
Proposal Trends Today and Critical Success Factors
Understanding and Ensuring Proposal Compliance
The Effective Proposal Process to Focus on the Win
Evaluator-Focused Proposal Writing Techniques and Best Practices
Conducting Color Reviews for Optimal Results
Resourcing Your Proposal – Putting the Right Men and Women on the Job
Target Audience:  
Small business federal contractors
Schedule:
Where:
This is a webinar series and can be viewed remotely or at the Flint & Genesee Chamber at 519 S. Saginaw St., Suite 200, in Flint.
PTAC is funded in part through a cooperative agreement with the Defense Logistics Agency (DLA) and the Michigan Economic Development Corp.
For more information, contact Jasmine McKenney at 810.600.4066 or jmckenney@FlintandGenesee.org.