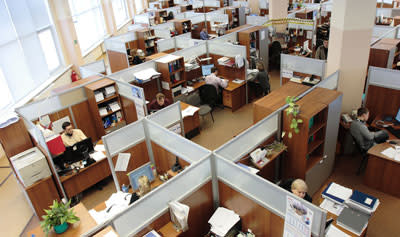 July 20, 2016
The benefits of a physically active life are countless. It can help improve your mental health, boost your mood, increase your chances of living longer, strengthen your bones and so much more.
But as any busy professional can tell you: sometimes finding time to exercise is easier said than done, which is why the Flint & Genesee Chamber is teaming up with Hurley Medical Center to offer "Fitting in Fitness" on August 2.
During the hour-long session, participants will learn about the difference between exercise and physical activity, common barriers to exercise (i.e., injury, time, money, motivation), and different strategies for incorporating physical fitness in throughout your day.
Attendees will also practice different exercises promoting strength and flexibility, said Danielle Campbell, Community Wellness Manager at Hurley Medical Center.
In the meantime, there are a number of ways to sneak physical activity in your daily life. Campbell recommends these three ideas:
Get up from your desk often. Shoot for at least 200-250 steps each hour. Walk to someone's desk instead of calling them, or take the stairs instead of the elevator.
Make it a competition. Strap on a pedometer or FitBit to track your steps. Either do mini competitions with yourself, or find a co-worker to compete with.
Take advantage of Michigan's largest county parks system. "One of my favorite tips is to exercise in groups," Campbell said. "Our children, spouses and pets need exercise, too, and it's a great way to bond with each other. Genesee County Parks has plenty of activities and trails to get you out of the house."
To register for "Fitting in Fitness," to be held noon to 1 p.m. at the Mott Foundation Building in downtown Flint, click here.