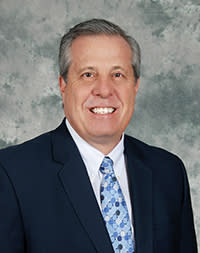 Tim Herman, CEO
December 16, 2015
As the year comes to a close, it's a good time to reflect back on what the Chamber has accomplished in 2015. And from where I sit, the picture is very clear.
Our strategic plan, mission and core values have created a strong roadmap, which is leading to incremental, positive changes.
This year, the business climate remained strong with modest growth in investments and jobs. We're growing our urban core in Flint and other urban centers across Genesee County. We're helping youth rise, gaining confidence and soft skills needed to get a job – through TeenQuest and Summer Youth Initiative. We blasted misperceptions about manufacturing and put a spotlight on the skills gap challenge. And there's much, much more. We'll share the specifics at our Annual Meeting in March.
Inside the Chamber, we continue to build on our internal capacity. We're focused on innovation and finding new ways of doing things without sacrificing what's already working. Sustainability planning and engaging municipalities in new ways are two examples.
Not only are we excited about the progress that's been made this year, we are optimistic that 2016 will be a great year. We expect continued growth and prosperity for the region and its citizens, and we thank you for your ongoing confidence and partnership.
I hope you enjoy a wonderful holiday season. I'll see you in the New Year!
Tim